Trophy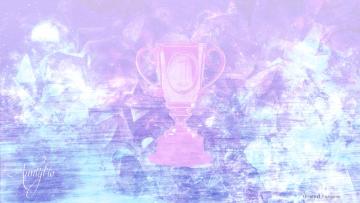 Uncover Hidden Dream Meanings
Trophies are a sign of success, an emblem that proves your hard work.
Trophies are not like a lotto jackpot, achieving a trophy requires perseverance, patience and dedication. When you come across a dream concerning a trophy it basically means that you are going to reap your rewards. This means the fruits of your labor have come! Dreaming about receiving a 1st place trophy is more than hitting the jackpot, it is a reward for your perseverance and the 100% effort that you are giving to a certain task. Finally the long wait is over and it is your time to shine. Kudos to you who never give up and doubted that this day will come.
In your dream you may have
Won a first place trophy.
Received a trophy from your family.
Shopping for a trophy.
Positive changes are afoot if
A trophy for a school competition.
A trophy for a sports competition.
A trophy for professional work.
Brief dream interpretation
Success.
It simply means that you are doing a great job as a member of the family.
You are seeking for success.
You are excelling on school activities.
You are definitely going to give your best on every sports competition.
Detailed explanation
Receiving a trophy from your family means that you are doing a good job in maintaining a good relationship with them. It is also a sign that they appreciate everything you are doing to them. You are a good provider to them, and you can be assured that they will do everything to please you.
Shopping for a trophy means you are seeking for a success and appreciation on things that you do. There might be an instance when you feel like your hard works are being ignored by the people concerns. You think that you deserve to receive a higher citation than what you are getting right now. My advice is to continue doing what you do best, do it without thinking about the rewards that you might get. In the event that you think that these things are no longer contributing to your growth and development, then it's probably perfect time for you to change the path you are taking.
Dreaming about receiving a trophy from a school competition means that you are excelling academically. Your school is betting on your skills that you would bring them honor. It may also be a sign that you are under pressure with all the high expectations of people around you. My advice is not to be too hard on yourself. Find a time to relax and enjoy. There are more things that you can learn that is not being taught inside the four corners of the school.
Consequently dreaming about winning a sports competition, means that you are looking forward to certain sports event and you are anticipating that you will receive a top-notch prize. Being confident on someone's skill in not bad, we have always reminded each and every one of you to be confident on your skills. But also prepare for the worst thing to come, there is a probability that if things do not go the way you envision it, then you might be disappointed on the result and chances are you will discontinue on tracking the same path.
Feelings that you may have encountered during a dream about trophy
Happiness, excitement, joy, agitation, enthusiasm, anticipation, thrilled.
By Flo Saul
Mar 21, 2013