Thursday Night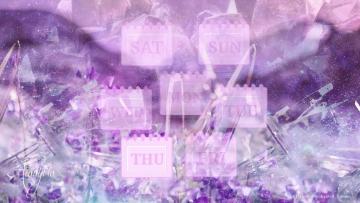 Uncover Hidden Dream Meanings
Dreaming about Thursday night is among those nightmares that one cannot even imagine.
It is not solely the nightmare only. To some situations, it is often counted as a blessing. One way or the other, it all depends on the situation on which Thursday night was dreamt.
To dream that you are dreaming a Thursday night is a sign of blessings and good fortune ahead. The thing that matters is the scenario in which it is seen. Some dream interpreters that dreaming Thursday night is a blessing while other contradicts them in different ways.
When you wake up from your Thursday night dream, you wonder about its meaning. Was that just a game played by your mind or does it really carry some meaning? What that Thursday night represents in a dream? Can I link my dream with my real life? These are some of the question that keeps bothering you until to search for the answers.
In your dream you may have
Darkness and gloominess.
Loss and troubles in business.
Difficulties and misfortune while doing journey.
Dissatisfaction in dealing with things.
Calamity.
Ignorance.
Anxiety and anger.
Stubbornness.
Failure due to bad luck.
Positive changes are afoot if
Dreaming about Thursday night appearing as the darkest of nights.
Staying out on a Thursday night.
Horrified on a Thursday night.
Having a business trip on Thursday night.
Going on vacations in a dream about Thursday night.
Detailed dream interpretation of Thursday night
The incidents that occur in our daily life are among the biggest reasons to trigger those incidents as exact images in our dreams as well. They project those images in a way that we sometimes consider them as reality. Dreams are all about what our mind is influenced by and what it wants us to see, observe and feel. There are some feelings that can be experienced only be in dream rather than in a real life and that is why we see dreams that we cannot even think of while we are awake.
Unlike any other night, Thursday night has its own importance. Dreaming about a night other that Thursday night represents bad time and trouble. It is also marked as loss and hardships in business. In contrast to this, if the dream you dreamt was of Thursday night then it foretells that soon you are going to have favourable conditions for your business. It also represents that after a long time of hardship, the bad phase is going to transform into remarkable time that you have never expected.
To dream a Thursday night as the darkest night is a sign of loss and hardships that are ahead for you. Similarly, Thursday night in a dream represents loss and troubles that you are about to confront regarding your business.
One the other hand, if you see that you are going to start a journey on Thursday night is a sign of welcoming good fortune into your life. It will guide you throughout the journey and enlighten your path like a lantern used to find the right path towards the destiny.
Feelings that you could experience during a dreaming about Thursday night
Happiness, serenity, loss, failure, scared, tension, anxiety and calamity.
By Flo Saul
Mar 21, 2013