Tea Party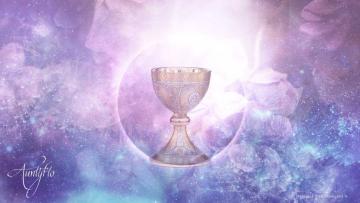 Uncover Hidden Dream Meanings
The dreams are marvelous phenomenon, which will occur in our mental relaxation.
Most of them can be put aside as meaning less, but three are some that are very important and they convey certain messages to us. Some dreams can be neglected as a meaning less, but the messages they give may be very important.
If you dream a tea party, you may face many hard ships in the future as well as some relaxation in your mind. Actually if we think about a tea party, there is nothing to take people gather drink chat and go .Just a big wastage of time and money. So after having a dream of tea party you must be very sensitive for your financial activities.
The tea means a tasty drink so as the gathering is also very happy. It also symbolizes a short lived happy occasion of your life.
In your dream you may have
You may have seen a tea party at a hall.
People are fighting in a tea party.
A girl crying in a tea party.
Empty cups at a tea party.
Broken cups.
Positive changes are afoot if
If you had a dream of sipping tea from a dirty cup or, there will be some development in your life. If you are a person, who used to waste money, you will tend to save.
Seeing a taxi driver with a black hat means a big change of your life. It may be a promotion, marriage or a new friend ship.
If you dreams a tea party with children or elders. It would be a nice thing for your life. As we all know children are the signs of happiness and harmony you have many graceful days.
Detailed dream interpretation
Usually people have tea parties in small rooms or halls rather than big halls. If you see a dream of having tea in a large hall, that is a sign of a sorrowful event. When there is a funeral or a kind of misfortune friends and relations gather and they discuss and go in a gloomy manner. We can compare the tea party at the hall to a sad occasion like death or becoming ill of you or one of the intimates of yours.
People are fighting at a tea party will give you some amusement even to think. But the omen which will associate with it is very optimistic. Tea party is a place where people should behave in a very gentle manner. But in your dream they acted entirely differently. Though they behaved as very calm and quite at the tea party, there may be many evil ideas in them suppressing. Our dream signals us some kind of secret or violent action going to be exposed to the society in the future.
The crying girl is very unusual, as a tea party is a place of delight. But it will not be a bad omen for you if you are not a married young man. The crying girl symbolises the love, which is waiting for you. The rest is up to you .If you are an unmarried person, there will be wedding bells for you.
Feelings that you may have encountered during a dream of a tea party
Feelings of delight, desire of meeting people, anger, anxiety, retardation from the society, suspense.
By Flo Saul
Mar 19, 2013