Taking a shower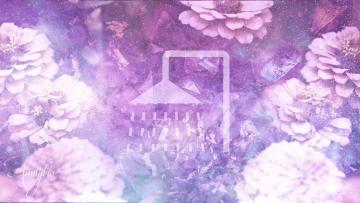 Uncover Hidden Dream Meanings
Dreaming of taking a shower means you must cleanse yourself either in spiritual or physical being.
In mystical beliefs dreaming of a shower could mean that you are healing from an illness or emotional pain. Dreaming of a shower is an indication of a happy family and good health. It also means that happiness comes from having a great and deep understanding of everything around you and by knowing your priorities in life.
In your dream you may have
Seen a shower
Seen yourself taking a shower,
Been taking a shower in clean fresh water,
Been taking a shower in muddy or dirty water,
See either someone else or yourself taking a shower with clothes on,
Felt the coldness of the water or hot water running from the shower.
Positive changes are afoot if
The dream of taking a shower in clear and fresh water means that you will have a refreshing and healthy life ahead of you if you follow the course indicated by the dream – a cleansing.
The dream is of taking a hot shower, and you feel the warmth.
Detailed dream interpretation
Human lives are beset by destruction and confusion, which can deflect us from our goals. The dream of taking a shower means that there is hope, even in troubling and worrying times of our lives. Renewal is possible.
You may be visited by a dream where you feel the coldness of water running from the shower and creeping smoothly down your body. This indicates that you must exercise your gift of wisdom. Make decisions with a clear mind. On the other hand, a hot water shower is a dream connected to the people around you. If you are able to feel the warmth of the water, be glad! It means that you are loved by the people around you.
To have a dream of taking a shower in clean and fresh water bodes of forgiveness. If there are worries, issues and troubles that bother you, the dream of taking a shower tells you that you need to forgive, so as to feel renewal yourself and be freed from all burdens. Do not get trapped with unwanted memories… forgive and keep moving on.
Your dream may be of taking shower in dirty water – this dream warns you about possible difficulties or misfortunes. Although there is little to worry about because these are only small concerns, be wary, for these misfortunes might bring imbalance to your life.
Clothes worn while taking a shower signifies the truth about who you really are. Whatever changes happen to your body or personality, your inner self is still the same. You don't have to make immediate changes when affected by external misfortunes or occurrences. Self-confidence in your appearance and actions dominates your life but it has only a little to do with the stability of your personality. It also means that you are consciously or unconsciously protective of yourself against harmful eventualities.
Feelings that you may have encountered during a dream of taking a shower
Passion, compassion, warmth towards beloved people, hopefulness, confidence, feelings of stability and wisdom.
By Flo Saul
Mar 19, 2013