Stolk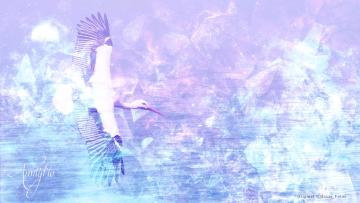 Uncover Hidden Dream Meanings
A stolk symbolizes the importance of new beginnings and happy times.
This dream is important because it suggests a you are likely to encounter a period of rest and recuperation, normally because of the result of either poor health or emotional imbalance.
However, it is important to stress that the emergence of a more content and happy existence will also mean that you will need to relax and during this time you are likely to help others by providing guidance from some of the lessons that you have learnt.
In your dream you may have
Seen a stolk.
Seen a flying stolk.
Seen a stolk carrying a baby.
Seen lots of stolk's.
Positive changes are afoot if
·The stolk was flying.
Detailed dream interpretation
If you have seen a stolk it means birth or new beginnings in life. A stolk has always suggested new beginnings in life, especially the birth of children. A white stolk means that things are going to be tranquil in the future. A stolk carrying a baby implies that it's the perfect time to fully grasp new opportunities.
To dream of many stolk's flying is connected with persevering in times of trouble. To see a dread stolk means there will be fruitless effort and hard work in the future. A stolk in a river means prolonged efforts in life, you should think of what you really want from life.
Feelings that you may have encountered during a dream of advertisement
Jolly. Happy. Grateful. Surprised. Happy. Enjoying. Worried. Content. Sad.
By Flo Saul
Mar 13, 2013