Sleeping Bag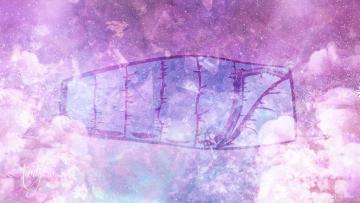 Uncover Hidden Dream Meanings
A sleeping bag is used for sleeping, especially when one is camping.
Depending on the type of sleeping bag, it can make your sleep comfortable or uncomfortable. Anything related to sleep in a dream denotes that, you are not proactive; several opportunities are passing by while you take no action on them.
A sleeping bag could symbolically represent the womb in spiritual terms where you were before you were born. It implies that you are not proactive and you are completely dependent on those people around you which are not healthy at all. A dream where a sleeping bag is seen is a warning sign that, you have to leave your comfort zone and start working hard to fend for yourself because being over depending on others will make it impossible for you to do things you desire in life.
In the dream, you may
Slept in a sleeping bag for the night.
Been camping and sleeping in a sleeping bag.
Seen a homeless person sleeping bag.
Unable to open the zip of a sleeping bag.
Slept in a sleeping bag.
A bag that is completely lost and not recoverable.
Detailed dream interpretation
If you dream that you are sleeping in a sleeping bag for the night, it denotes that, your comfort zone won't last for long and it is time you started working hard to earn a living. Be responsible and try to do things in life to generate some money, which you can then use to invest in projects to help meet your goals. A situation where you dream that you have been camping and sleeping in a sleeping bag denotes that you have been a dependent for quite a long time and it might prove tough to start an independent life where you can fend for yourself.camp in a dream indicates that you will encounter a hidden energy. If you are trapped in the sleeping bag in the dream and you cannot unzip this bag then this signifies upheaval. The good news is, in the end, you will have a sense of calm and emptiness.
If you see a homeless person sleeping in a sleeping bag, it denotes that, you are feeling helpless and have this urge that, you need to establish yourself by setting some goals in your life. You have to start from somewhere; start working hard and you will get capital to embark on rebuilding your life without being a dependent. To see yourself on the streets in a dream is associated with an action. This dream indicates that there is going to be hidden experiences in ordinary things.
When you are unable to open the zip of a sleeping bag, it implies that you are stuck in the cycle of being a dependent and you find it hard to move out and start up your own life where you can do everything for yourself. You are not a risk taker and that is why you prefer being a dependent instead of taking a risk of starting from scratch to build a life on your own.
When you see yourself sleeping in a sleeping bag, it denotes that it will be hard for you to pull yourself up and move out of the comfort zone. A time is coming when you will be "symbolically" thrown outside and you will be stranded because of your current way of behavior; you are used to being spoon fed. Take one step at a time and before you know it, you will be independent.
A sleeping bag that is completely lost and unrecoverable is a stern warning to you because your days as a dependent have come to an end and you need to start taking care of yourself without having to rely on others. You will have to take all the risks that come with starting from scratch. It will be tough in the beginning, but with time, you will get used to it and you will be on your way to success. A journey of a thousand miles starts with one step; your hard work will be blessed and you will turn out to be someone whom others will depend on.
Feelings Associated with the Dream
Lost. Dependent. Tough. Strong. Homeless. Risky. Caring. Warned
By Flo Saul
Jun 28, 2017