Quartet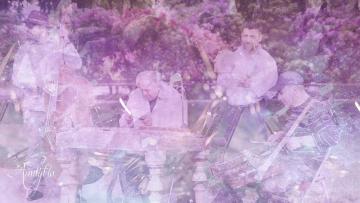 Uncover Hidden Dream Meanings
This particular dream symbolizes a desire to have harmonious relationships in life and help other individuals.
In contrast to a great band or group, a quartet usually takes on "chamber music"; therefore, this specific collection of musicians suggests this particular dream relates to your private lifestyle as well as intimate associations. To play the quartet is a positive omen.
The main symbolic meaning is logical harmony—a wish to have components in the dreamer's private life come together in a useful and beneficial way. If you are dealing with difficulties, then the quartet is definitely a sign you can produce harmony within the whole world of your emotions.
In your dream you may have
Played the quartet.
Heard the quartet play.
Positive changes are afoot if
The dream resulted in a pleasant experience.
You were in control throughout the dream.
This dream was positive in nature.
Detailed dream meaning
The quartet also represents empathy, which is one of the most effective and delightful qualities in person's nature. Consider these questions: "How may I create a stronger understanding of the particular subconscious without having to be overwhelmed by the power? How could I produce a stronger a feeling of concern without slipping in to the trap of sentimentality?"
The quartet music encourages you to think about how you relate to other people. You may need to understand exactly why strong feelings have surfaced and how to best cope with these. It is vital that you do not hold back emotions, but alternatively explore all of them with an open heart, as well as an open mind.
Occasionally, the quartet can represent an adult male who may appear in your lifetime. When this occurs, dream signifies a man of business; law; or clergy, who is considerate and willing to assume responsibility with regard to his actions. He is a sensitive Father-figure who loves the actual quiet strength related to providing loving power to other people. This man can pay attention to other people and responds comfortably in any situation. He makes use of diplomacy instead of pressure, and assist. He does not need to have it simply as his approach!
Likewise, the quartet teaches you kindness, graciousness, adore, stillness, and nurturing and will definitely offer you healing. The strength in the musical instrument equals happiness. You would love him to be your physician. In the event of a crisis, you want to be near this person.
The actual music means you are very diplomatic, as well as politically astute when dealing with others.
Playing the quartet and no sound comes out implies you need to be fully developed emotionally to deal with any damaging attacks from others. You should be clear in your thoughts; know what your own boundaries are what is, and is not, suitable for your emotional level.
Feelings that you may have encountered during a dream of a prom dress
Happy. Proud. Nostalgic. Protective. Honored. Nice. Pleased. Pretty. Hopeful. Excited. Anticipation. Attractive. Lucky. Lovely.
By Flo Saul
Oct 16, 2012