Portfolio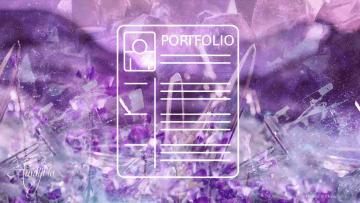 Uncover Hidden Dream Meanings
When one dreams of their own personal portfolio this is referring to their desire to be organized and to have others take them seriously.
When one dreams of a modeling portfolio, this means that they have a desire to be seen as beautiful by others and can also mean a sense of being physically judged by others depending on how the dreamer felt during the dream.
If you dreamed that you were happy to present the modeling portfolio to be critiqued by others, this means that you are ready for a life under the microscope and feel relatively happy and strong to pursue this kind of career.
To dream of feeling alienated or harassed about your modeling portfolio symbolizes being upset in the way that the dreamer sees themselves.
In this dream you may have
Dropped your portfolio in a puddle.
Put together a modeling portfolio.
Caught your business portfolio on fire.
Created a business portfolio.
To dream of the portfolio of someone else suggests that is a representation of the power one has over another. Such people have a natural ability to create great business relationships in waking life. 
Positive changes are afoot if
You put together a modeling portfolio.
You created a business portfolio.
Your portfolio is in pristine condition.
Detailed dream meaning
When one dreams of dropping their business portfolio into the water, this is representative of the dreamer's fear of never being able to be taken seriously in their work life. When one dreams of putting together the perfect business portfolio this shows that the end to poverty is near for the dreamer.
When one dreams of a portfolio for a school project this represents the dreamer's intellectual desires and when one dreams of a portfolio which has caught fire, there is going to be divine guidance for the dreamer soon.
Dreaming of portfolios in general means that he dreamer is going to be able to have a certain level of new employment which makes them happy, but whose bosses will be somewhat frustrating and not easy to work with.
This dream is in association with the following scenarios in your life
New business ventures.
Romantic plans.
Attempting to become a professional in one's life.
Fear of judgment.
Lack of self confidence.
Feelings that you may have encountered during a dream of a portfolio
Focus. Professionalism. Certainty. Adventure. Clarity. Communication. Efficiency. Busyness. Comfort.
By Flo Saul
Oct 12, 2012