Pony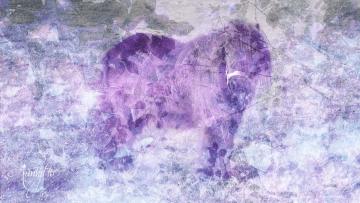 Uncover Hidden Dream Meanings
To see a pony in your dream signifies the playful aspects of your life.
It is representative of your unexplored, underdeveloped, or undisciplined power.
Horses are long thought to be symbols of sexuality and those who follow Freud's theory of dream interpretation will tell you that the dream of a pony is one that is erotic in nature at the root of it. This is sometimes true. Other times it is a representation of masculine issues such as control and prestige or taking care of your business.
In most activities in life, the dreamer may suffer some possessive behaviours. The pony in a dream is a representation of the power and control they have over others. Such people have a natural ability to compare an estimate facts in waking life.
The pony is a symbolisation that the dream is erotic in nature. It can signify alone person that is seldom allowed to express their own feelings. To ride the pony is an indication of happy surroundings.
There is also the possibility of affection from the opposite sex if the pony was featured in a field, there is also an indication of good humour and great times ahead if the pony was featured in a field with beautiful flowers. In many instances, this dream foretells that opening your heart to others will ensure successful relationships.
Do not be dominated by fear of the future. This may lead to bad feeling in a relationship.
In this dream you may have
Ride a pony.
See a horse with babies.
Ask for a pony.
See pictures of horses and ponies.
See your child or a child you know riding a pony.
Dream of wild ponies.
See a dead or dying pony.
Help a pony out of barbed wire.
Place a saddle or bridle on a pony.
Guiding a pony
Positive changes are afoot if
You ride a wild pony.
You see a free pony or a pony in the wild.
You put a saddle on a pony.
You help a pony.
Detailed dream meaning
Consider ways to better handle your career or business in waking life. A pony is a representation of the vitality that is needed to succeed. To see a pony working in a field means it essentially time to carry out tasks. There is a need for strength in your life at this time. You are required to reach deep within to essentially ensure that things in life will be happy.
Having dreams about a pony is a sign that you should review your career. A pony is unskilled and requires an experienced hand to lead it – a guide. Are you currently crusing through your career because you lack skill to progress? If so, it maybe time to take advance courses, focus on education or growth, and additionally develop your expertise to assure your own growth
Wild ponies are a great sign in a dream. They indicate that your own inhibitions. These need to be let go in order for you to progress yourself. To ride the pony by the sea is an indication of a new start. There is also the possibility of affection from the opposite sex if the pony was in the stable.
This dream is in association with the following scenarios in your life
Needing information or education.
Sexual relations.
Having strength.
Taking responsibility for your actions.
Feelings that you may have encountered during a dream of a pony
Interested. Inspired. Happy. Peaceful. Awe. Wonder. Helpful. Curious. Kind.
By Flo Saul
Oct 12, 2012