Overweight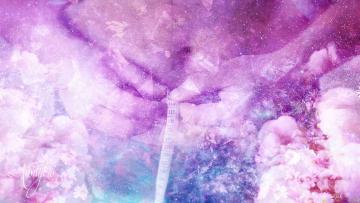 Uncover Hidden Dream Meanings
When one dreams they are overweight there is a feeling of being watched and judged as well as the fear of not being accepted by one's peers as a result of being a part of a society which expects every body type to look the same.
This can create a tremendous amount of pressure just to live life on a daily basis. When one is dreaming that they are overweight and being made fun of, there is energy of lack of control, of not being able to stop oneself from overindulging. If one feels great about being overweight this is representative of a person's ability to accept luck and to overindulge as a way of rewarding oneself for hard work. Sometimes it is just fine in a dream to feel overweight and jovial as well as thrilled to be alive. If this is the case for you then you will find that the world brings to you much success. When it comes to body image issues, the problem with these kinds of dreams is that one can feel so helpless that there is an extra layer of detrimental behavior, such as eating too much, drinking too much and all other forms of excess which causes the dreamer to feel awful throughout the dream. When one sees that they are completely different from everyone else, it causes them to feel as though they are an outcast, not one of the herd. And this can be a dramatically difficult position to be in. This kind of dream represents the fears of gaining too much weight which shows a health conscious nature in the waking life, almost to the extreme.
In this dream you may have...
Blown up like a balloon in a room full of skinny people
Found yourself eating uncontrollably.
Laughed like a jolly Santa in a room full of bigger people
Found yourself completely comfortable in your own skin.
Positive changes are afoot if…
You were accepting of yourself and your insecurities.
You chose to eat healthy food even in your overweight which shows your willingness to treat yourself well even if you don't see results right away.
You allow yourself to be naked and overweight seen by others but do not feel ashamed
You wiggle all around in a gesture of acceptance and happiness with your form.
Detailed dream meaning...
There is also evidence of a mistaken perspective on what the world looks like and what expectations are being asked of you. This is a dream which is usually riddled with self esteem and general upset and confusion. When one dreams that they are losing their fat through a tube, this is a sign of not only wishful thinking, but invasion as many who are overweight find comfort and safety in their current state. When a doctor is poking or prodding at them, they feel vulnerable and unsafe, this is represented in these kinds of dreams.
This dream is in association with the following scenarios in your life...
Sudden weight gain.
Up and coming trip where you are going to be around those that may judge you.
Indulgence.
Celebration.
Feelings that you may have encountered during a dream of Overweight...
Happiness. Jolliness. Comfort. Sadness. Frustration. Indulgence. Uncertainty. Lack of Control. Immobility. Unawareness. Freedom. Meditation. Insecurity. Confidence.
By Flo Saul
Oct 12, 2012