New Year's Eve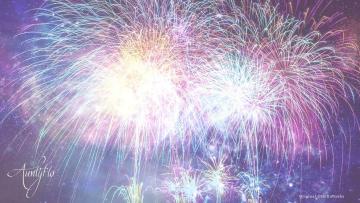 Uncover Hidden Dream Meanings
One can dream about people he knows, places he has visited or certain dates in life.
Dreaming of New Year's eve can signify that one is eager for a change in his life or that he wishes to gather his loved ones.
Dreams that involve New Year's Eve day can be as follows:
Eagerly waiting for the New Year's Eve.
Doing something on New Year's Eve.
Throwing a New Year's Eve party.
Missing the New Year's Eve.
Preparing for the New Year's Eve way in advance.
To dream of eagerly waiting for New Year's Eve is a positive dream. It means new starts are on the cards. To see the clock strike twelve o'clock means new positive relationships. To see yourself at a party suggests your happiness in life. To host a New Year party means you are prepared to take the initiative in life, and make positive change.
If you are dreaming that something negative happens on New Year's Eve this means that you have reached the end of one phase of your life. So, if the event happens on this particular day of the year you know that you are ready to end something. It might be a love relationship ending or the end of a business contract. Either way, it is something you are prepared to leave behind.
If you dream you are attending a New Year's Eve party it is possible that in real life you feel somewhat neglected. You need more attention from others and you are trying to do something to get it. You might have an encounter with someone that knows how to appreciate you. If the party is at your house then this can suggest prosperity in the home. If the party is held at a friend's house this may be a warning that the dreamer should not neglect their friends.
If you dream that you have missed New Year's Eve then there is excess in your life. You are stressed and you need a way out of the daily routine. Or, you are afraid of failure because you do not trust your own strengths.
If you dream that you are preparing for New Year's Eve it means you are an organized person. Try not worry about letting things just happen. Dreaming of New Year's Eve can make you feel confident, determined, can make you realize that you need a change in life.
By Flo Saul
Jan 28, 2013