Map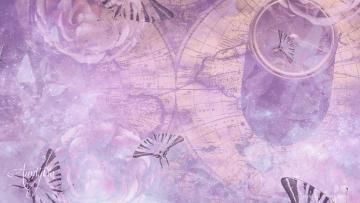 Uncover Hidden Dream Meanings
Are you feeling confident that all the decisions you are taking in your life are correct? Maps featured in dreams are associated with your goals in life?
Seeing a map in a dream is connected to a positive phase of life, it could be either a project, relationship or change. Maps in dreams indicate a pathway or direction that you must take in life. Maps can be featured in dreams in various ways. Firstly, if you are just observing the map or looking where you're going - it can suggest that you are undertaking a journey within. In dusty old dream books looking at a map suggests a change is coming. It can be that you are feeling blocked or unable to understand the best way forward. It is important to realize that this type of dream is associated with the choices you make in life. Perhaps you have undertaken a new job or relationship and you are not sure which way to turn? To be trying to navigate using a map in a dream suggests that you are at a crossroads in life. Positively, the map can also suggest there is a clear path to the future you just need to try and understand think about what it is you need in life.
Your current mental state may be challenged by a situation in life. It signifies that you will make correct decisions and to dream of map reading suggests your proceeding on the right path towards achieving your goals in life.
If the map seems unclear or indistinct, then it is possible that you are unclear of what plan of action you should adopt in order to reach the point in life.
In a map dream you may see
A map in a dream has distinct roads, destinations marked clearly.
A map which has definite patterns in the dream.
A map where the markings are difficult to make out.
A map with drawings.
A map with faces and figures.
A map that features travel lines.
A hand drawn map.
A map showing a collection of dreams. 
A map that is old and dusty.
You see a treasure map in the dream.
A map dream can be interpreted as
Seeing a map in your dreams implies you are trying to figure out the best way to a better life. If you see a hand drawn map in your dream it means that the steps you are taking to reach your goals are finalized yet and may change. A hand-drawn map given to you in your dream is associated with certain decisions you are taking in real life. A map of a building in a dream indicates possible change of residence.
If you see a map with bold lines, directions and destinations, it implies you are feeling confident of the way in which you are proceeding to reach your goal.
If the map contains definite patterns it implies that your decisions have cannot be erased or changed easily.
If the map in your dreams is difficult to read or seems indistinct, then it stands for the fact that you are not sure of which way to proceed or the steps you need to take in the quest for the correct path in life.
If there are figures and faces in the map you are seeing in your dreams, it implies you are confident in life. It signifies that you have chosen people to accompany you on a journey.
Travel lines in the map signify that you have decided on milestones on your path to achieve your objectives. The milestones are reflected in the map itself as being a goal that requires completion.
A dream of a map may leave you satisfied if you reach your destination in a dream. The map featured in the dream also indicates a new beginning is on the cards. If you are not able to see ore read the map properly suggests problems defining the way forward.
World map in the dream
To see the world map in the dream indicates that the world is your horizon. If you see an app lists or alternatively a globe indicates that you are seeing things two dimensional. You need to expand your own reach in life.
Treasure map in dreams
To to see this type of map indicates you need to be more independent in life in order to meet your goals. A treasure map is associated with obtaining what you want in life, in order to find hidden treasure.
Electronic maps and sat navigation in dreams
An electronic map indicates that at times people are getting too involved in your affairs. The electronic maps featured in your dream may be diverse, you could be seeing one on a computer or a sat nav in a car. To see satellite maps in a dream suggests overarching goals, including GPS and other "navigation" tools.
Weather map in dreams
Seeing a weather map in a dream suggests "the world is your oyster" you have so much to live for and need to focus on your goals.
Subway map in dreams
A subway map is associated with "beginning" a journey in life. If the subway was complex and you got lost this can suggest a new type of approach to life.
Star map in dreams
Dreaming of a map of the stars indicates hope, aspiration and a new beginning. Generally, to dream of a map of space indicates connecting with the universe.
Feelings associated with the map in dreams
Not knowing which direction to turn, feeling lost, new road and path in life.
By Flo Saul
Mar 17, 2013