Lawn Mower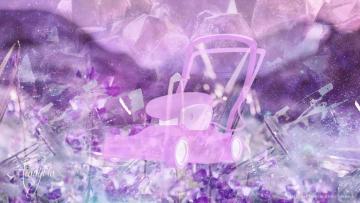 Uncover Hidden Dream Meanings
Dreaming of a lawn suggests that everything in your life will go well, you will have an easy heart, and maybe a gain will emerge.
Mowing the lawn in a dream means you will have many worries. According to the Arab tradition, lawn mowing especially when the grass is already dry in a dream means that you will encounter bad people, stupidity, and ignorance. It also announces some health problems. Using a lawn mower in a dream could mean that you might soon take over a social job.
In your dream you may have...
Mowing a green lawn.
A lawn mower.
You are using a lawn mower.
A broken lawn mower.
Mowing lawn.
Mowing alone.
A mowed lawn.
Positive changes are afoot if...
Surrender to deeper motives
Face situation with more understanding.
Stay away from rude people.
Detailed dream interpretation
If you dream of a lawn mower it shows that you have an association of happy times in the near future. This can also demonstrate your waking self, and suggest that you need to surrender to deep motives that may be holding you back. This dream also shows a victory over others, or a business success ahead.
If you dream of lawn being mowed for sporting events, such as a cricket pitch or a football stadium, this dream shows that things are going to start happening soon, and that your life is filled with new and exciting beginnings.
The image of mowing grass provides a few symbols: first of all, wealth and fertility. But this abundance must be maintained, just like health. Hence mowing is important. Mowing the lawn in your dream means prosperity and health. If you see yourself mowing the lawn, you will receive some guests, but if you are mowing alone this means big worries. Mowed lawn is the sign of concerns and troubles.
If in your dream you are sleeping on a freshly mowed lawn, this suggests a big financial gain. Sleeping in the lawn is the sign of a lucky trip and happiness in general. Walking on mowed lawn is the sign of satisfaction and calamity.
Mowing the lawn in your dream could suggest worries. Transporting the cut grass with a wheelbarrow suggests sharing gifts. If the lawn you are mowing is dry, this is the sign of drought, but also losing a lover or somebody's health will worsen.
Feelings that you may have encountered during a dream of lawn mower.
Happy. Feeling good. Content. Busy. Satisfied. Relaxed. Busy. Confused.
By Flo Saul
May 20, 2013