July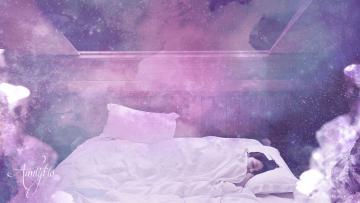 Uncover Hidden Dream Meanings
July is the mid-summer month where the weather is getting hotter and less work is done.
During the summer months, when dreams focus on these there is a feeling of letting go and the later it is in the summer – the more serious the message is in the dream. Dreaming about mid-summer indicates it is likely a time to take a step back, relax, or consider ways that you are taking on too much in your life. See Also – July, August.
Dreaming of a month in a dream is indicative of the time of the year. You need not worry about dreaming about something that is truly planning to happen in that month – because there is no justification for the meaning. For example, if you are being married in June and you dream of your wedding, then the month specifically has no special meaning – it just so happens that's when your wedding is.
In this dream you may have
See a calendar that only has July inside.
Expected something to happen in July.
Wanted it to be July.
Celebrated the 4th of July (has it's own independent meaning – no pun intended).
Went on a vacation in the summer.
Could not do what you wanted during the period of July, because the month was very busy and you didn't plan ahead in time.
Positive changes are afoot if
You went on vacation.
It was summer.
Detailed dream meaning
When you are dreaming about the month of July, this month indicates the full swing of summer and is one that is associated with taking time off, getting things done that you don't have time during the rest of the year, and lazy hot days. Depending on what you do in the dream, of course it will have a different meaning. When you dream of having fun in the summer then this usually is a clear sign that you need to take a step back and have a break. You want to consider ways in which you are not taking aspects of your life serious enough as well though.
Dreaming of the 4th of July is a dream of independence, fun, social gathering, and excitement usually. This kind of dream will be a good omen for your life and shows that you are in a place where you are able to enjoy your life. If you are feeling like you are not getting what you want out of your life then you need to consider why that is and understand that with a few changes that you can come to terms with where you are right now and you will be able to relax very soon. This is a dream stating that your life is in your control right now and you need to take steps to make sure you are getting what you want.
When you dream that you are spending time with loved ones and enjoying the summer this is also a good sign for family health, wealth, and growth.
This dream is in association with the following scenarios in your life
Taking a break from life.
Being irresponsible in situations regarding work.
Family growth and responsibility is going to be important in the future.
Feelings that you may have encountered during a dream of July
Happy. Hot. Fun. Light. Crazy. Busy. Dizzy. Excited. Awe. Free. Proud.
By Flo Saul
Oct 12, 2012