Fish Pond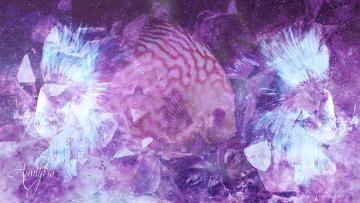 Uncover Hidden Dream Meanings
Dreams when interpreted can greatly improve your way of life. There may be dreams that are giving precautions as to future problems that one may encounter.
A fish pond can also be associated with material trouble.
Dreams may also give inspiration in knowing that your current efforts will lead to success. In some ways, there are dreams that make you understand your current issues, that it gives you leeway to correct your actions and decisions. In having dream of a fish pond, what does it mean? Generally, interpretation of dreaming of a fish pond is associated with your inner mental state.
These are repressed thoughts and emotions which you chose to confine in your unconscious wherein sometimes even you tend to forget about it.
In your dream you may have
Seen a clear water fish pond.
Seen a murky watered fish pond.
Empty fish pond.
Seen yourself reaching into the fish pond.
Positive changes are afoot if
There is clear water in the fish pond.
Well stocked fish pond.
You fell into clear watered fish pond.
Detailed dream interpretation
A fish pond dream is associated with your goals and aspirations including your passion in life, emotions and hopes that needs to be understood not only by others but yourself. Dreaming of a fish pond symbolizes the desire to have new challenges. This is the general concept. The dreamer has to recall what has been featured in a dream of fish pond. This will help aid its interpretation. The appearance of the fish pond is important, murky water means struggles clean water is positive. A well-stocked fish pond means prosperity in economic affairs.
To dream that you see a clear watered fish pond is connected to repressed thoughts and emotions. The dream is associated with standing by your ideals, thoughts, and emotions. They may be repressed. Learn how to surface your emotions.
Fish pond's with clean water featured in the dream suggests a productive result. However, the opposite- if you have seen murky water in the fish pond. This dream is telling you to change your emotions and thoughts to avoid having problems in the future. Although it is not saying you will have problems forever!
What if you saw an empty fish pond? This particular dream suggests future adversaries. This is a signal to be aware of others and be ready for anything. To avoid any further pains, let yourself be aware of your current state and adjust your actions accordingly. An empty fish pond means money problems.
To fish in a pond means people are impressed by what you are doing they think highly of what you. It's not necessarily an omen in the negative sense. To swim in a fish pond suggests that you could be getting some kind of opportunity in the future. To drown in a fish pond then it is time to forgive and forget, not only in the past but in the future.
You may also be able to see yourself reaching into the clear watered fish pond. This signifies the courage you possess or needs to be possessed in order to get through problems and issues concerning loyalty and prosperity. There may be people around you with ill-wishes. Try to find out who these people are.
If you see yourself falling into the fish pond with clear water means future with goodwill and prosperity. This also means that people you love will also give you the love that you long to have.
Feelings that you may have encountered during dream of fish pond
Loving, prosperous, happy, adventurous, loyal, timid, reserved.
By Flo Saul
Mar 21, 2013