Cruise Ship Dream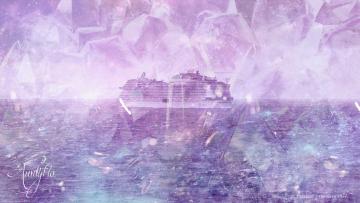 Uncover Hidden Dream Meanings
To dream of cruise ship indicates that you may be planning to go on a nice holiday somewhere, you are embarking on an emotional period in life or you are causing through emotions to responses that are difficult in life.
Here I will try to illustrate what your dream means and why the cruise ship is an important symbolism. Ships themselves represent our emotions, our motherly characteristics and above all a spiritual journey. In ancient times people used to travel to the astral planes on ships that flew in the sky. This is very common in shamanism. In recent times cruise ships have been somewhat popular. And, did you know that 30 billion dollars are spent on cruise liners yearly! In order to understand the dream of a cruise liner, we must first appreciate the key features of the dream itself - and how symbolism can be interpreted. As I've already outlined ships represent our own hidden emotions and it could be a sign that even though they'll you are living in luxury in regards to a situation every there may be some problems going forward.
A cruise liner in my view indicates that you might be locked into a relationship and have problems that we will find difficult to overcome. The fact that cruise liner is associated with enjoyment could possibly mean your enjoyment of a task that you used to be interested in - maybe because you no longer feel this is relevant. Many people have contacted me about the dream of a sinking cruise ship - so let's understand what this means. To see a cruise ship sink can indicate that you are likely to overcome some hidden problems or dangers. To see a cruise ship sailing in the distance illustrates that you will explore different elements in life. Perhaps you are reaching a certain age and wish that you had done "more" in life. Remember that we all do have regrets but it is through these regrets that we can focus on the future. I will now try to dissect the dream further and give you more of an overview.
What does it mean to dream about sailing on a cruise ship?
Obviously, I have touched on this in the opening paragraph but the cruise ship indicates your decisions in life. It can illustrate a time period where things have been somewhat busy and overwhelming. It may be a spiritual sign that it is time to take a vacation and understand yourself better. Some cruise ships are elaborate in regards to the internal features. If we turn this around it can illustrate an effective approach that you will have in regards to building positive relationships. If the journey on the cruise ship was happy and joyful then this can illustrate you are likely to improve the relationships around you. If however, the cruise ship was broken, shipwrecked or even sunk then it implies you need to be responsible for the challenges you are facing on the social basis. Think about the cruise ship as being a place where your ego is protected from social relationships. I like to think of the cruise ship as a symbolism of my own interaction with other people. If there is untidiness or the cruise ship is dirty and anyway, then a new phase is going to be born. It can also indicate that you may have frustrations even about clutter around your home stop untidiness can often cause a degree of stress, I know it does for me - and this may be because you are too busy to clean or that you just do not feel it is a priority.
By Flo Saul
Mar 17, 2018