Crucifixion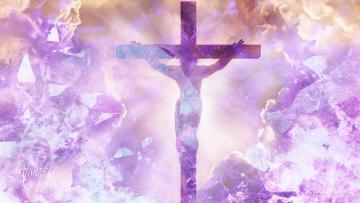 Uncover Hidden Dream Meanings
When talking about crucifixion, the first image to come to mind is usually of the crucifixion of Jesus who, according to Christianity, was nailed to the cross for his beliefs and came back to life three days after his death.
The cross is often a symbol of Christianity and Jesus Christ and how his death helped the human race to be forgiven for their sins.
However, crucifixion does not only refer to the crucifixion of religious leaders. Crucifixion was once and still is a widely practiced punishment in some regions.
A dream about crucifixion could represent the religious crucifixion of Jesus Christ. Most likely, this dream is one of spiritual or religious renewal, revelations, changes in thought, and awakening. It can also depict an unjust punishment, so this dream could represent the harshness of life and the judgment of others. Since Jesus was the son of God, it may also represent underestimation of one's ability. Those crucifying Jesus Christ did not believe that he was the Son, but he held more power than they could have foreseen.
In your dream you may have…
Seen a crucifixion of someone you do not know.
Attended the crucifixion of Jesus Christ.
Been crucified.
Helped in a crucifixion.
Did nothing to stop a crucifixion.
Tried to stop a crucifixion.
Seen an image of the crucifixion.
Prayed to an image of the crucifixion.
Successfully halted a crucifixion.
Nailed the body to the cross.
Seen a reenactment of a crucifixion (sometimes, isolated sects of Christianity tie themselves to a cross in order to reenact the event).
Positive changes are afoot if…
You did not assist in the crucifixion in any way.
You felt moved and awed by the crucifixion of Jesus.
You tried to prevent the crucifixion of somebody else.
Detailed dream interpretation…
If there was a crucifixion or an image of the crucifixion that you were unable to interact with in the dream, then you are thinking about the afterlife, and you may be experiencing something new in the religious or spiritual part of your life. You have either recommitted yourself to your faith or want to do so, or you are questioning things about your faith and spiritual outlook. There is some reason that a religious symbol has been brought to you in this dream, and you will need to look at yourself to find a reason.
If you attended a crucifixion in the dream (or the crucifixion of Jesus Christ), then you are waiting for a spiritual revelation. You have been questioning a lot of things in your faith or spirituality recently, and you are waiting for someone or something to prove you wrong (or right).
If you assisted with the crucifixion of helped in any way in the dream, relax, it does not indicate anything absolutely terrible. It usually just means that you are thinking about truth and justice. This could be associated with your own life, or you could even be focusing on specific governmental policies that represent fairness and equality. If you feel there is justice missing in your life, it could be reflected in this dream.
If you were crucified in your dream, then you are feeling misunderstood. You feel like you have no forum in which to voice your opinion, or that people tend not to accept your opinion on certain matters. You need to prove that you are trustworthy, or tell the people around you that you feel ignored and left out from time to time. This dream may also have to do with the harshness of life, and being able to rely on yourself.
This dream is in association with the following scenarios in your life
Religious expression.
Spiritual renewal.
Finding your own way through life.
The cruelness of some societies.
The fairness and equality in government.
Love and faith of any kind.
Feelings that you may have encountered during a dream of crucifixion
Sadness. Sorrow. Grief. Mourning. Anger. Lifeless. Stiff. Misunderstood. Renewed. Rejuvenated. Loved. Lifted. Spiritual. Religious.
By Flo Saul
Jun 14, 2012