Ballot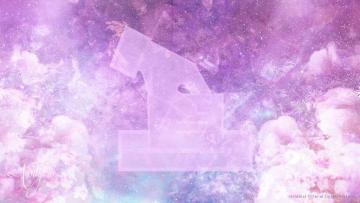 Uncover Hidden Dream Meanings
A ballot is a type of voting, which is used to select candidates for a particular post. It is normally done secretly in writing.
When you cast a vote in a ballot, you make a decision and make your stand be known to the world.
A decision has to be made through the ballot. Dreaming of a ballot means that you will have to make a decision in a situation that you have been contemplating.
You have to come out with a clear decision that you will stand by and are ready to suffer the repercussions of your decision. The most famous ballot of all is election ballots. Obviously, a ballot featured in a dream connected to an election indicates possible hope or dreams that are lost.
The ballot can also suggest possible uncertainties in waking life. The ballot is seen as the source of security and it can suggest that difficult situations have occurred in your life.
In the dream, you may have
See yourself casting a vote in a ballot.
Be responsible for the ballot.
See someone you know casting a vote in a ballot.
See a strange person casting a vote in the ballot.
The ballot is rigged.
Detailed Dream Interpretation
If your dream shows you casting a vote in a ballot, it suggests that there are some pressing issues that have been affecting your life. However, you have made a decision resulting in facing consequences for your decision.
Life is about making decisions; at times the decision may work for you while other times, it might just backfire. Either way, you need to make a decision. Once the decision is made, stick with it and ensure that it makes you successful. To dream of writing on ballot paper suggests a plan which enables you to meet your goals.
A dream whereby you see an acquaintance casting a vote in the ballot suggests that a decision needs to be reached - which will affect you directly. If you make a good decision, you will automatically benefit from others.
To place a cross on a piece of paper ready to pop into the ballot is associated with somebody else's misfortune. They will make a decision that may affect you in the future. If it's a bad decision, it will hurt you. A positive decision will bring with it positive energy which will mean that you will be surrounded by energy which will make you strong and motivated towards achieving your goal. If the decision is poor, it will bring with it negative energy which will make it difficult for you to meet your day to day targets. Therefore, this will make you poorer. Try to communicate with them so that the decision will result in a positive outcome for all involved.
A ballot seen being used by a stranger in your dream denotes that you hide away from making important decisions in your life. You run your life without a plan and it is for this reason you have struggled so far. You have to start organizing your life and making strong decisions to ensure that you are able to be more prosperous. Hard work haphazardly doesn't pay at all and you might just find yourself wasting your energy. Learn to choose what to do wisely and make sure that you do it to completion so that you receive happiness and pleasure. The divine will always bless a well-planned life.
To dream of a conspiracy theory or the fact that the ballot is rigged indicates that you need to gain more respect and approval of others.
Feelings that you may have encountered during this dream
Undecided, prosperous, hardworking, energetic, worried about an election result, the ballot is rigged and belief.
By Flo Saul
May 4, 2017