Ballet Shoes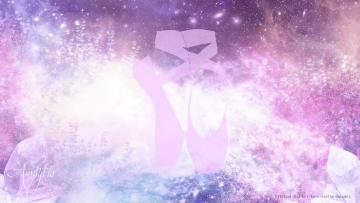 Uncover Hidden Dream Meanings
Ballet shoes are lightweight due to their function, the leather is normally soft and is associated with approaching problems with emotional stability.
Obviously, the ballet shoes are used for dancing. They can be made from satin, canvas, soft leather and they have a soft sole.
The ballet shoes bring stability to the wearer while they are performing their dance. From the explanation above, it becomes easy to conclude that your dream is focused on making things "perfect" in life. To loose ballet shoes in your dream denotes an issue of trust.
To see ballet shoes that are not pink means that you are a strict person who will make a tough decision after careful considerations of the possible outcome. You will make sure that you understand a situation before making a decision.
In the dream, you may
Be the one wearing or seeing the ballet shoes.
Bought ballet shoes from a shop.
Wear a pair of ballet shoes.
Seen ballet shoes.
seen red ballet shoes.
Seen pink ballet shoes.
someone, you know wearing the ballet shoes
seen a strange person wearing ballet shoes
Detailed Dream Interpretation
If you are wearing ballet shoes in a dream, it means that you are admired by your friends and relatives in life.
This is due to the fact that you have a firm stance. You make sure that you decide how you live your life with freedom. In any given situation, you weigh both the pros and cons of the situation and then make a decision in life. A worn pair of ballet shoes indicates a positive situation. This will be favorable to you and all who are around you.
Ballet shoes also represent emotional balance. Someone close to you is a reliable person that you can turn to for advice. When faced with challenges in your life; you are full of positive energy which makes you the best person to solve difficult problems.
A relative or friend wearing ballet shoes suggests that you have to rely on the help of others. Going forward you do not want to make a mistake in a matter.
Don't hide away from approaching problems in life. To lose a pair of ballet shoes suggests that you need to approach a problem differently. Gain advice from someone close to you. Once they show you the way, follow the advice and learn new skills of the trade so that in future, you will be in a good position to make independent decisions.
When ballet shoes in your dream are worn by someone you don't know, it denotes that you are having problems in reaching the correct decision in life. Even though you turn to others for help, they do not seem to offer you much guidance.
You need to approach many people, especially those you don't know. Maybe try to expand a business? The ballet shoes are also associated with being content, spiritually aware and focused in life.
Feelings that you may have encountered during this dream
Undecided, strict, friendly, social, gifted, enjoy the ballet, like wearing the ballet shoes.
By Flo Saul
May 4, 2017