Athlete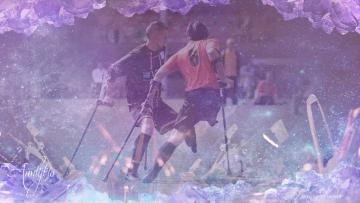 Uncover Hidden Dream Meanings
If you don't like exercising in life and this dream can indicate your desire to have a healthier lifestyle.
Oh what a dream! My name is Flo and I am a psychic and I am here to help you decode this dream. It can also need to accept yourself for who you are. If you are the athlete who wins a medal then this signifies your ability to see things how they really are. It indicates your winning in life and celebration is predicted. In older dream dictionaries to dream of an athlete indicates that you will need strength and skill in order to progress in life. It can also be associated with pushing yourself to the limit. So, what does it mean? The athlete can also be a symbolic representation of your financial situation. Now, perhaps it is the time that you worked harder in order to progress. I want to share something else with you. Another key message of this dream is that you need to review your physical body. Are you happy when you look in the mirror? If you are not then it is time to think about clean eating, a diet or possibly exercise.
An athlete is the human competitive games and sports which require physical energy. It is also a term which refers to the participant of the sport or other physical exercise. A dream where you see an athlete is all about the strength, dedication, or drive which makes you want to succeed in life -and make you tap into your everyday or working life and you finally have the zeal to change everything around you for the better. It also happens occurs to those who change their health status through exercising and living healthy.
The negative side of dreaming about an athlete is that, the attitude which leads you to use your strength or body or purpose to bully, injure, threaten others. It could be in the form of showing off how strong, powerful, or sexual. Depending on how it appears in your dream, the athlete has various analysis in the dream state. It could be entering your life by strengthening you or making you feel like you have the moral authority to bully, dominate or impress others.
Detailed dream interpretation of an athlete:
When you dream that you are seeing an athlete on the field, it refers to the attitude you have towards life in general. What is the sport the athlete is participating in? This way, you will get a clearer picture of what the dream is all about. Athletes in our modern society are seen as symbols of courage, champion and self-sacrifice, so seeing them on the field in your dream is an indication of "you" having these attributes in you which will help you in climbing the ladder of success in your life. You need to take one goal at a time and you will be shocked at how fast you will be successful.
To dream that you are an athlete on a sports field is an indication that, you have pushed yourself to the limits. There is something in your life which you have managed to achieve which was considered impossible by you. It is important that you take precautions to avoid overextending yourself.
A crowd watching athletes in your dream denote that, there are people you know, who are going to face challenges in their daily life and you could be the one who is responsible for the challenge. It could be a relationship whereby someone is trying all they can to win you, but you are playing hard to get. Or it could be that you are in a relationship that has gone stale. If you see a running athlete in your dream is an indication that, you are feeling terrified at the challenges which life is presenting to you. It could be that you have lost a loved one due to an unexpected event or circumstances that are making it hard for you to concentrate on your goals, thus making you lag behind. You need to come to terms with everything and move ahead with your life as it could be detrimental to your future development.
A situation where you see yourself watching a sport like of football and a goal is scored, it denotes that, you are about to encounter changes in your life. It could imply that you are about to have a new acquaintance while still entertaining previous unknown emotions and feelings. You are about to be passionate. A dream where while watching a sport and your favorite team misses a chance to score has an indication that, you are about to miss a chance in your life if you take the wrong decision which will lead you to take the wrong path. To avoid all this, you need to be extra careful and avoid participation in some important events. It is important you remain passive for some time; avoid managing projects. A sports team missing a goal in the dream state indicates that you are not active in implementing your goals in life. If a goal is scored by your favorite team and you applaud, it means that you are about win something in life. If the goal doesn't hit the target, it foretells that, your efforts in implementing a plan in life will be unfruitful.
Seeing an athlete who is in an Olympic game in your dream without being an active participant could imply that, you might be visited by relatives or friends at your home. When you are the one participating as an athlete, could mean that there are a few trivial misfortunes which will befall you while you are interacting with people who are very close to you especially trusted friends and family. The differences you are experiencing are not serious, thus, it will not affect your relationship in a significant way.
In this dream:
You dream of seeing an athlete on the field. You played as an athlete. A crowd was watching the athlete. You could see a running athlete. You were watching sport. The athlete was in the Olympics. The athlete was yourself.
Feelings Associated with the Dream:
Differences. Misconceptions. Passionate. Terrified. Challenged
By Flo Saul
Jun 28, 2017