Abraham Lincoln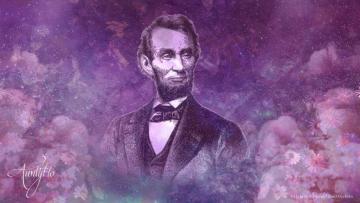 Abraham Lincoln Dream Meaning
If you dream of Abraham Lincoln, it is related to one's character and ability. To dream of a person in a dream who is related to Abraham Lincoln then is associated with one's identity and personality.
To dream of a state figure, such as this president signifies authority and control.We must now move onto this dream meaning. To see Abraham Lincoln in your dream speaks of your admiration for your own qualities. Your dream characterizes your desire to become assertive and highly intellectual - just like he was. The intentions may not be of those demonstrated by Abraham Lincoln but there is a desire to have a strong personality. Your subconscious is telling you that you are capable of making life better.
Did Abraham Lincoln predict his own death?
On the 14th of April 1865 it was recorded that Abraham Lincoln, the sixteenth president predicted his own death the night before he died. His friend known as Ward Hill Lamon, who was also his bodyguard stated that a few days before he died he told a group of people that she dreamed of his death. Dreams can often fade into the background, Lincoln believed that dreams and visions had significance. In Lincoln's dream, he had two visions of himself. According to his close friend who was also his bodyguard, as I mentioned earlier he saw a version of himself.
One that was living and a version of himself that was pale, this dream predicted his own violent death. If we look at past photography of Abraham Lincoln this hinted that he did age while he was in office. Sigmund Freud believed that our dreams are connected to a certain amount of thought, that fuels our own negative emotions. A bullet struck his heart at Ford's theatre and he dreamed he heard the cries of people. In his dream a few days before he died he left his bed and walked around the white house trying to locate the crying. When he walked into the East Room he noticed a coffin, which was being guarded by soldiers. He asked the soldier who is dead, who replied the president, who was killed by an assassin. The crying in the dream woke Lincoln. Creepy right? I will now provide the dream meaning of seeing Abraham Lincoln in a dream.
What does it mean to dream of Abraham Lincoln?
To see Abraham Lincoln in a dream tells you of a strong character and leadership capability. As he is a famous leader, dreams of this nature are reminders of our own qualities. Abraham Lincoln is a man who gave great value to his subconscious mind. To talk to him in the dream state is a reflection of how you handle your inner self. The subconscious mind may also be submerged in activities. There is unexplained behavior that only one's subconscious mind will know the answer.
Dreaming of Abraham Lincoln tells you to trust yourself. Make way to let your capabilities come out of its shell. You can be more than who you are now. You can have more than what you presently have. It is all a matter of believing in your own capabilities. In your dream, you may be having conversations with Abraham Lincoln. What is the message of talking to a dead man? In this dream, you were not only talking to anybody.
You were talking to a Statesman. Your dream stands for your admiration for his work even if he is already dead. You may have not known him. To dream about his work stands for your desire to succeed. Dreaming of his work meant a desire to possess the same ability. In your own way, you desire to accomplish things on your own. Let your talent come out from within and it will lead you to victory.
In your dream, you may have
Seen Abraham Lincoln.
Talking to Abraham Lincoln.
Utmost admiration to Abraham Lincoln.
Seen and admired the works of Abraham Lincoln.
Positive changes are afoot if
You dream of Abraham Lincoln.
You see in your dream that you are personally conversing with Abraham Lincoln.
You feel your utmost admiration to Abraham Lincoln.
Feelings that you may have encountered during a dream of Abraham Lincoln
Courage, happy, strong leadership, assertive, strong-willed, retrospective, high regard to inner self, value history and culture.
By Flo Saul
Mar 22, 2013