Swan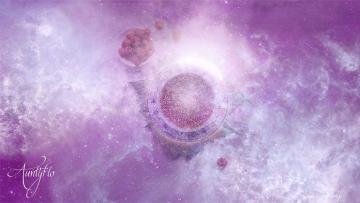 Uncover hidden tea leaf meanings
A Swan is a water bird which is large in size with short legs, long flexible neck, a broad bill, webbed feet and white plumage.
As a symbol, a swan denotes beauty, grace, well-being, and loyalty.
So if you happen to see a swan in your teacup, it will automatically mean that your loyalty to friends and family surpasses anything else and this is why you have a beautiful life that is envied by many around you.
Detailed meaning of the swan tea leaf symbol
Top of teacup: a swan at the top of your teacup symbolizes that you are very loyal and that is why your progress in life is rapid. Your loyalty has enabled you to be able to earn promotions at your place of work and with that, financial stability, which has enabled you to take care of the well-being of your family and friends.
At the end of it all, everyone around you seems to be happy; your friends, family, employer and yourself. This should be just the beginning; continue with the same ambition, and you will have a beautiful and graceful life.
Middle of cup: a swan in the middle of the teacup denotes that, you have to continue doing what you are doing and you will be rewarded greatly in the near future.
You need to be loyal in life. Make sure that your actions are pleasing to your employer, family, friends and yourself. This is the key to success. Once you have succeeded in the loyalty as mentioned earlier, you will have a beautiful life.
You are a good person who cares about people's well-being. Your loyalty will help you make friends and climb the ladder of prosperity in the shortest time possible, and your family will give you the peace you need to concentrate on achieving life's highest goal.
Bottom of teacup: a swan at the bottom of the teacup is a bad sign as it denotes that, nobody seems to trust you with anything due to the fact that, you are not loyal to your cause; friends, family, employer and even yourself. You need to change your approach to life because that is the only way you will be able to prosper.
If you are not loyal to those around you, then it will become impossible to be entrusted with even the smallest of tasks. And there is no way you can progress without working on tasks. You need to cultivate trust in others.
Your family can give you peace of mind that will enable you to work on ideas and turn them into successes with the help of friends.
More than one swan in the cup: more than one swan in the teacup denotes that your loyalty has earned you many elements in life - so many deals which have enabled you to become one of the best in life; loyalty is what is earning you a great reputations - because people are trusting you to accomplish for them tasks which in the long run, makes it possible for you to prosper. Keep it up.
Conclusion: once you are loyal to life's course, you will be able to achieve beyond your imagination.
By Flo Saul
Apr 7, 2013