The High Priestess Yes Or No Tarot Meaning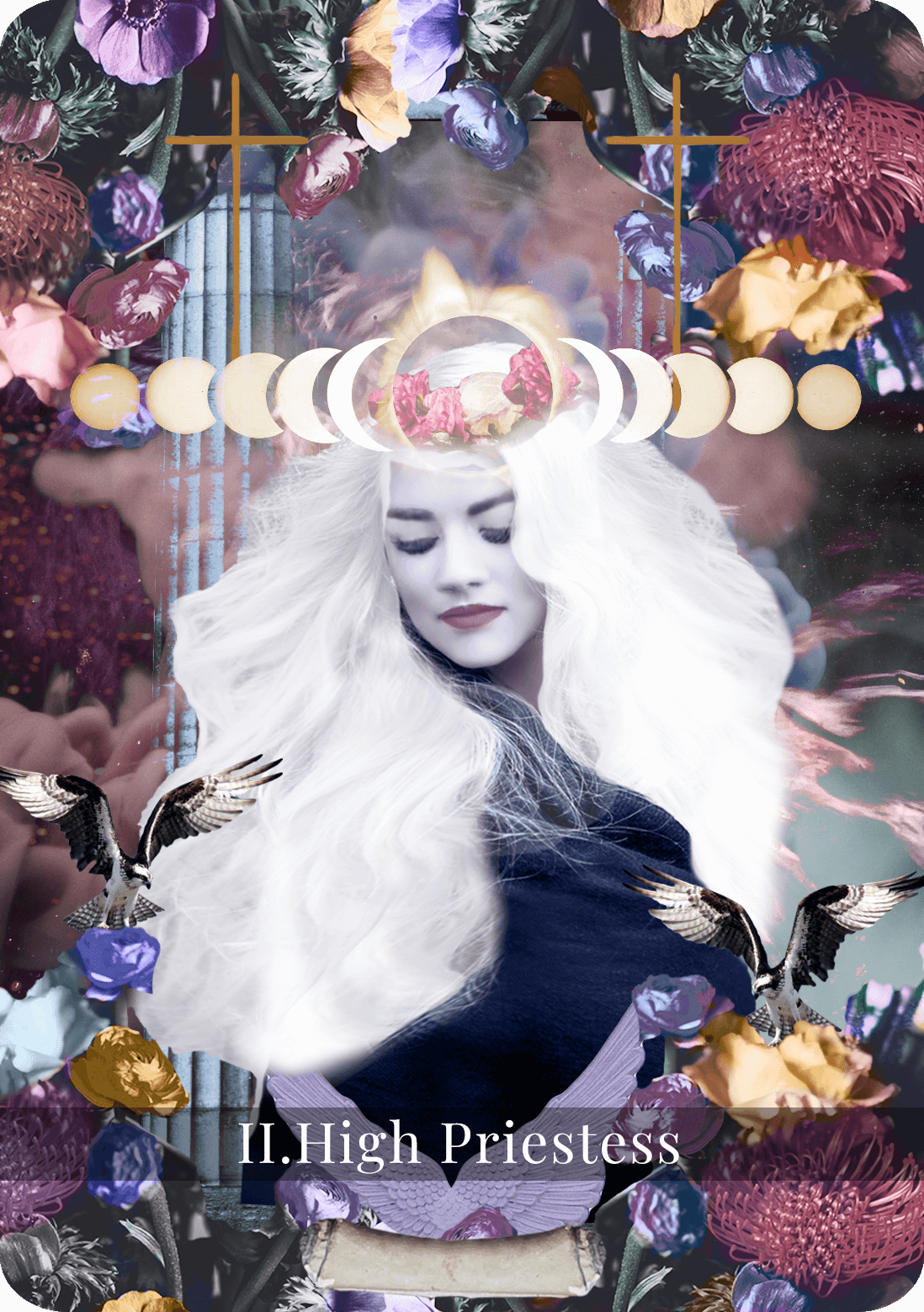 For the general meaning of the high priestess click here
The High Priestess Yes Or No Tarot Meaning
I often consider the High Priestess a powerful card in "yes or no" readings, always conveying a message of yes when upright. What does that mean exactly? She represents all that is hidden and unknown - secrets are kept by her, knowledge is held within her grasp, and answers can be found with ease when she appears. Her message always remains "Yes" when upright, demonstrating her dedication to your wellbeing. She always puts your needs first even when her back is turned!
If you're uncertain in which direction to take or whether a certain course of action is the best choice for you, this card may appear. By uncovering what lies hidden, she will help guide your decisions. Follow your heart and trust your instinct - the answer is always yes!
Predicting whether the upright high priestess represents a "Yes or No" isn't as straightforward as taking numbers at face value. I can say anecdotally that this card usually signifies long-term decisions made under duress based on feelings of ardor or anticipation - feelings so overwhelming they leave you confused. But if you need final assurance that your decision was right? Selfishly, you must accept whichever way the coin ultimately falls if she whispers "yes". But knowing her voice reassurance will guarantee an exciting future await!
The High Priestess Reversed - "Yes or No"?
Yes/No Tarot Readings can show the High Priestess reversed to indicate total confusion and inner confusion. When she comes reversed, people may feel like they are saying random things in a pressing situation and not getting any decent answers. A card like this can be especially challenging since teeming feelings from within are constantly pushing against the surface. The tarot card reversed is a "No" card, but also open to be a "Yes" in certain aspects.
As you work through all the scrap and confusing vibes, it's important to take a step back and look at your life from a different perspective - you may need to reacquaint yourself with old perspectives as well as assert your new identity. As I have said already, she is a "No card reversed, and lets you know that despite all the uncertainty, you will handle whatever comes your way without succumbing. One of the most powerful and mysterious cards in the Tarot deck is the High Priestess. Intuition, spirituality, and hidden knowledge are associated with her archetype. When it comes to your questions, the upright High Priestess often indicates a "Yes" or "No" answer, but the reversed High Priestess may be a bit more confusing.
The High Priestess - Upright Yes Or No For Advice or Action?
In an upright position, the High Priestess is often seen as a sign of "Yes" or "No" when it comes to advice or action. You may have recently drawn the reversed High Priestess in a tarot reading. You might wonder whether to pay attention to this card if it appears in a future reading. It doesn't matter why you are here, know that you are not alone! Even experts struggle to interpret the High Priestess card because of its reversed appearance. Yet, we will explore what the High Priestess reversed might mean in a reading, and whether she always indicates a clear 'yes' or 'no'.
Your life will be enriched by the presence of the High Priestess upright for advice. For those easy to love, this card says it's okay to slow down and listen--even if you can't work people out this is the card of remaining silent. Connection comes from vulnerability--less fairy dust, more downward-twitch. In this card you'll find a confidant that truly listens and this is a "Yes" card for action.
The High Priestess - Reversed Yes Or No For Advice or Action?
In terms of advice or action related to the High Priestess - reversed, it is important to keep in mind that the answer is not always a "Yes" or "No" it is a maybe. Navigating complex decisions often involves unlovable trains of thought and inner conflict. Take time to appreciate and reflect rather than removing yourself from the process. By doing this, you can determine what your values are and how they relate to the current situation. You will arrive closer to sound advice if you recognize that you are much more in control than you may feel at times.

The High Priestess - Upright Yes Or No for Money, Business And Career?
When it comes to money, business, and career opportunities, the High Priestess in a reading upright can be an excellent indication --- and a "Yes" sign. Using her intuitive senses, she will guide you in making the best decision for you. Be mindful of the consequences of ripping off someone, love bombing a company for their money, being cold hearted about investing in yourself, or ghosting on your responsibilities when deciding what to do. You can seek guidance from The High Priestess Upright as she is a "yes" for your work-life.
The High Priestess Reversed - Yes Or No for Money, Business And Career?
The High Priestess reversed asks us to be mindful of neediness and fault-finding in order to create a good business, career or financial foundation. When this card is reversed, it indicates a "No" and that we need to stay relaxed and open in our decisions and relationships, taking into account the gentleness needed for mutual understanding. We can use this card to guarantee clarity about our financial choices and the direction we are heading in on a professional level. Indeed, even thought this is reversed I feel it is important to heed its wise advice and a "Maybe" when it comes to money, business - allowing us to make decisions with confident awareness.
What does The High Priestess "Yes or No" mean in love?
If you are hoping to capture the possibility of true love, the High Priestess' "Yes or No" tarot reading can be incredibly helpful in providing clarity and guidance. If you have drawn a one card tarot --- and this turns up it speaks to our more intuitive side, exposing deep emotional triggers and revealing insight into our journey for love. As you will see from my card she is surrounded by the shadow of the moons --- so this card has even greater meaning when used specifically as a "Yes or No" answer - you see the High Priestess signals that wild weeds must be untangled, and forced to choose between two unpaved roads. She helps us explore what lies ahead without fear of rejection or disapproval. It is an incredibly intimate way of connecting with our core.
High Priestess Love Reversed - "Yes or No" which one?
Drawing the high priestess love reversed in a "Yes or No" tarot reading may indicate that you have a hopeless crush --- it is a "maybe". A standoffish person in your life can also be the result of jealousy towards someone else. Despite clenching their jaws at you, your crush may not necessarily be as annoyed as you think, especially if they are an ex partner. People are complex and complicated, and even a movie romance doesn't solve all problems at once. If you give enough thought and patience, any situation can be managed. Keep the faith whenever you can!
Conclusion On The High Priestess Yes Or No Reading
Let me conclude now, the "Yes or No" Tarot Reading which draws the High Priestess card can be an invaluable resource for understanding yourself and making crucial decisions about your life. By applying insight from this card to your reading, you can gain wisdom and direct knowledge for answering questions honestly. In difficult situations, I believe the tarot draws clarity that helps us in life. When interpreting any tarot reading, it is important to maintain a balance between your own personal judgment and the Tarot. Consider other interpretations if you would like to get a complete answer - always take into account additional cards from the deck.