The Thumbs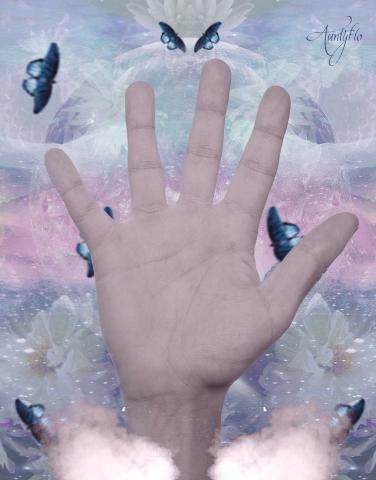 The thumb is an important part of the hand because it is commonly associated with not only our physical health but also with our spiritual and past lives.
There are primarily two different kinds of thumbs, the 'supple jointed,' describing an exceptionally flexible kind of thumb and the firm, stiff thumb. The 'supple jointed' thumb describes a person who is capable of being flexible in random situations even if there is a fear of how things will end up in the end. This person has a broad mind and thinks outside of the box in an unconventional way. They are the individuals who will attempt to help others whenever they can because they have a generous heart and spirit. Known for their humanitarian nature they also pride themselves in being almost painfully honest at points. They are highly responsive and others tend to see them as a person they can depend on. They are cared for deeply.
For people who are successful in business their thumb is straight, but normally also slightly inclined backward. The endpoint of the thumb needs are clear, and straight, for success in business this person will require a fully developed mercury mount. For highly successful business people, their mercury mount is normally clear without any defects. If the thumb is set quite low it belongs to a bearer who likes to make many friends, positively if the thumb is thick, then the subject will have high rate of success and prosperity in their field of specialization. They will make highly successful business-person who makes fast amounts of profit, which will result in a prospective lifestyle. If the finger length exceeds that of the palm, the subject will be prosperous in all aspects of a business. They will additionally be highly progressive individuals in society, who may easily attain fame. Such hand types are referred to as business hands.
A thick thumb can sometimes demonstrate a positive attitude to life. It can also suggest that this person will work hard for a living. If the thumb has a slightly rounded curve near the nail then this suggests that the person will be lucky in love.
The meaning of each thumb on the picture above are as follows:
a) Clubbed thumb, indicates an ungovernable temper.
b) A firm jointed thumb shows a strong will and determination.
c) A supple jointed thumb, indicating a pliant character.
The thumb - will / logic
The thumb is among the most used aspects in human bodies. It is used in almost all types of physical work that individuals may engage in; the brain's development has been closely linked to the thumb. However, when it comes to palmistry, the thumb has been closely linked to the subject's will.
By Flo Saul
Oct 30, 2012