The Psychic Triangle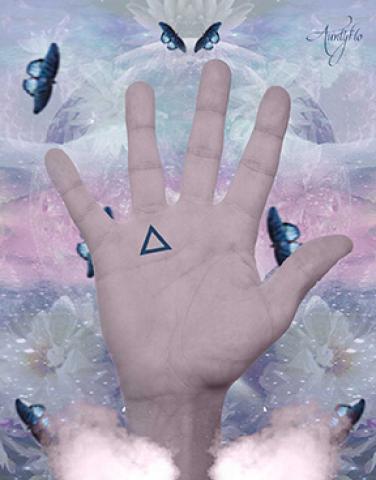 Triangles occur all over our hands and they all mean something.
The psychic triangle is located under the ring finger. You will need to look at the palm carefully, this may be, under the light of the sun, or using a strong magnifying glass, this will enable the possibility of finding highly detailed symbols - such as the psychic triangle.
Additionally, other symbols can be located in this position to denote the mystical power of the subjects. To locate a pyramid shape on your hand means the subject's past lives have encountered the ancient Egyptians who assisted the subject in talent and mysterious ways.
To locate a little triangle then this means there are various souls that you will encounter. You will have to work hard metaphysically to achieve success. It may help in participating in collective meditations, healing by earth, or even attending a communal healing centre.
By Flo Saul
Oct 30, 2012