Life Line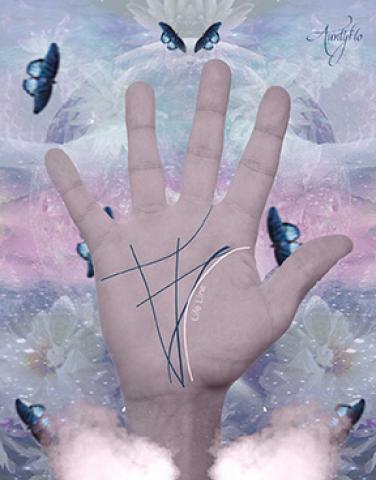 The Life Line starts at the edge of the hand between where the thumb and forefinger come together and then moves downward in an arc pattern around the thumb area.
Despite what some people say, this line does not actually indicate the technical length of life but instead stands for the quality of life a person may achieve throughout their years. This line describes the willingness to bend and change with life or the stubbornness against such an idea, it is known for enthusiasm or lackluster around the physical body and health throughout a person's life. This tells the tale of a person's life, where their strength and fortune lie as well as what problems one must push through in order to live effectively. As time moves forward, the lines might become frayed or faded, simply indicating the years of life the person has put behind them.
The depth of the Life line will show what kind of life a person has led. If the life line is narrow or shallow, the person is less likely to attempt to impact the world in any great way. They are not normally overly influenced by their environment and they do not affect their environment. This can also mean that they are relatively random, allowing even a soft breeze to change their direction and focus. If the life line is deep and broad, this person can handle any flaws or limitations. This is known as a strong sense of character symbolizing an exceptional inner strength; a person of dynamic imagination and vibrancy who leaves a lasting impression on others. 
By Flo Saul
Dec 16, 2012