Hand Type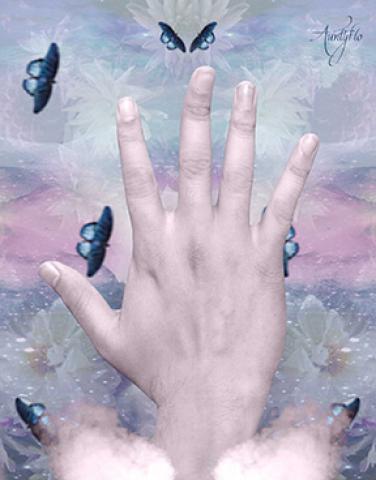 The shape of the hand can provide information on personality characteristics.
There are many various hand shapes and the quickest way to read someone and understand his or her character is to review the shape to determine one's personality. Conical hands are said to fall under the "air hand." Pointed fingers are a sign of water hands, the fire hand generally falls within the spatulate hands and finally fire hands are square. 
Within Palmistry there are several distinctions made when referring to the types or shapes of the hand. When one is doing a reading, it is helpful for a person to pay close attention to what element the hand shape corresponds to as well as which systems of categorization exist for your particular hand. The seven types or shapes within the art of Palmistry are known as: Elementary, Square, Spatulate, Philosophic, Conic, And Psychic.
Elementally speaking, the palm of the hand is divided into four different positions in western astrology. The Seven types of Hands in Palmistry began originally as the distinguishing tools which help readers to understand the general personality of their clients.
By Flo Saul
Oct 30, 2012