Whale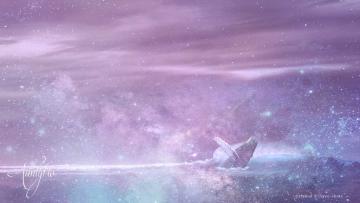 The horizon shores of the seas and their endless boundaries describe the gigantic sweet home of the largest water animal – the Whale! To understand the symbolic whale meaning, it obvious we should visit her at home, the oceans.
Water in the oceans defines the symbol of vast depth of the human emotions. Some of the human feelings are shallow as we experience certain things while others run extremely deep beyond our understanding.
Floating emotions are quite common in our daily life just like dry wood would but the deep ones are sometimes in a way threatening to our own being. In fact, we dare not touch them lest we suffocate.
This analysis of water allows us to picture how deep and wide the emotions of man are.
The whale habitat symbolizes our emotional depth as we relate with each other in our lifestyle. This is evident through creative behavior, nurturing stable relationships, etc.
Some of us display the most profound and strong sense of emotional stability similar to the whale's energy. 'Whale people' are quite alert to the emotions of others within their environs and when stressed a little, they crush.
The whale can inspire when feelings get over us and especially when confronted by annoying emotions picked from others. In other words, when you are adversely affected by stressful emotions of any kind, borrow a leaf from the whale totem.
Take a peek at the beauty of relating to the whale.
Whales are extremely good at
Navigation:Learn to move through deep emotional depths. Always try to be calm.
Communication:Gracefully speak up your thoughts. Avoid bottling up.
Conservation:Learn to preserve your energy for important things. Don't allow yourself to be burnt out in unproductive arguments over thing you can't change.
Biblical history reminds us of the story of Jona and the 'big fish'. Having keen interest in this, I consulted some of my scholar friends and we related Jona's three days and three nights in the whale's belly to the story of the deliverance of the Jews from the Babylonian Slavery.
I imagined the kind of emotional stress Jona went through after having argued with God about the rebellious people of Ninevah God was sending him to. In away Jona was trying to run away from his responsibility but God had to do something.
We behave like that at times when confronted with scaring responsibilities. In the event that we try to ignore or rather arrogantly push aside such task, we regularly face enormous weight of emotional stress. We then get swallowed up in our pride or arrogance until we shape up for performance.
I must mention that we frequently face the burden to make certain choices which sometimes may not be popular but after agonizing over our emotional inadequacies, in a way we emerge (get spit from the whale) with renewed energy and sense of purpose to do what is expected of us well.
You may agree with me that such process of getting 'swallowed by the whale' is necessary to allow us work through our fears, weaknesses and tendencies of indecisiveness.
The whale totem has quite many symbolic lessons to learn from.
These may include:
Always be deeply aware of your environment.
Be cosmically conscious.
Nurture and devote your service to your community.
Appreciate beauty in singing and dancing.
Balance your emotional lifestyle.
As you ponder about this philosophical whale symbolism, I hope you get inspired to look for more into the deeper ocean beds of the whale bedroom and your emotional world will be a lot more stable.
Whale shows up as a spirit guide when
You need to express yourself.
You need quiet moment.
You need to socialize.
You are weary.
You need to meditate.
Call on Whale as a spirit guide when
You need to grow economically.
You need companion.
You are in denial of who we really are.
You need to make some intelligent decisions.
You need to be religious.
By Flo Saul
Mar 25, 2013