Warbler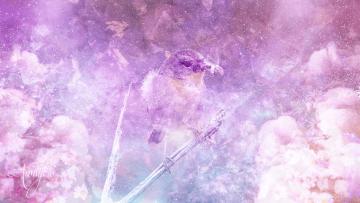 Warblers are a bit small; they can be distinguished with their brown and sometimes pale green color of feather.  They prefer to be heard rather than to be seen, due to their size.
People who have this as their totem are very vocal, carefree, talented and sociable. When this creature makes its appearance to you, it simply wants to tell us to express our ideas, and be more vocal about our feelings.  Do not be ashamed that people will laugh at you. Mesmerize them with your personality and be the source of envy of everyone.
The warbler maybe a miniature creature but its voice cannot be ignored.  Warblers are telling us not to be vague though we are not from the majority of the crowd.  Being expressive and making sure that your messages are properly delivered create a smooth flow of communication thus starting to form a new relationship.  If you're social life doesn't seem that good, there is a probability that people are only waiting for you to approach them.  Work hard and prove to everybody that you are worth their attention. If you are not good at doing this, then this could be a good time to invite the warbler into your life.
Warblers are also telling us how to focus our energies.  Sometimes we tend to spend our time to things that are not valuable. Make sure that we develop the things that can help us grow, because if not, we will only waste our time and energy. Start from analyzing your talents; hone your skills by undergoing a formal training, and join competition.  This will further improve not only your talents but also your self-esteem.
This creature also symbolizes the use of endurance and patience.  How long are you willing to wait and how far are you willing to go in order for you to achieve your dreams? Warblers can teach us those things.  This animal is showing us that in order for us to succeed in life, we must be persistent and we must possess a level of tenacity to endure the trials that life would bring us.  Believe that everything you do and every decision you make takes you a bit closer to the life that you dream of.  Do not let go of that dream, believe and you will get there.
The warbler is often prized for its singing voice and because of it, people used to try to catch these birds. It was learned quickly that they do not make good caged birds. They are not like other song birds that will like to show off their voices for people. Rather, they will sing for large audiences in the forest. This trait is known to represent a certain shyness. People that are drawn to the warbler are often like this as well. While they like the attention, they will shy away from direct praise.
Warblers shows up as a spirit guide when
You have a song that you want to share.
You seek confidence to be yourself.
You have a dream but are not following it - when you need guidance or direction.
You have a desire to be valued for your work or effort.
Call on a Warbler as a spirit guide when
You want to be larger than life and want people to notice you.
When you have a song in your heart.
When you are not getting the attention that you deserve.
You need to find a way to have persistence or order in your life.
Want to prove yourself.
By Flo Saul
Jan 28, 2013