The Turkey Curse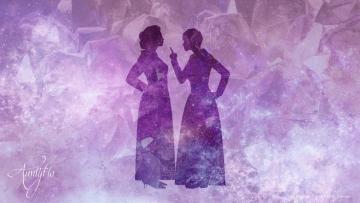 The Turkey Curse is a curse that is placed on those who seek to harm you; it is used to disorient as well as to frighten off potential predators.
This curse is known to be the most beneficial when you are in a circumstance in which you have lost the power or control of the situation.
An example of this would be if you were to be randomly getting mugged on the street and you required immediate justice, you would use the Turkey Curse to debilitate your attackers.
The first thing that you would do in the event of an attack is you would stop suddenly in your tracks, drop all of your stuff, and close your eyes. This confuses the attackers right away. But then you begin to yell out loud over and over again while you spin three times in a circle, 'GOBBLE GOBBLE GOBBLE GOBBLE GOBBLE GOBBLE,' over again. Then you spit at the feet of those you are cursing and while doing so, focus all of your intention on them becoming disoriented while all the while preparing yourself to make a fast exit.
The reason why this is such an effective tool when trying to defend yourself is that typically, common criminals are more afraid of crazy people and disease then they are anything else. Therefore part of why this works is because you are technically scaring them. Doing so will at the very least distract them enough so that you can get away and at best you make them leave you alone. The point of the turkey curse in this instance is also used to inflict disorientation into the minds of the attackers in regards to machinery, electricity or methods of communication. It has been said to be the curse that causes even a person's toaster to be out to get them. In this curse you would focus on any and all electrical objects around the attacker going wrong. Trying to shock them or cause them physical harm. Also this curse is said to last for 30 days as a result of this attacker's bad ways.
Beware: If you were to try to use this curse on someone who didn't deserve it, say for example just because you are just mad at them and are having a bad day, then it is said that the curse would reverse itself and you would instead be the person effected. Keep this in mind when participating with the Turkey Curse. The energy behind this particular curse is chaotic and not something that can be controlled. It fights on your behalf for justice so that you can get to safety but it is not meant to be misused in any way.  
On the more light and fluffy side of the world, the practitioners of Discordia, also known as Discordians (commonly known for their…unconventional methods) also use the Turkey Curse but in a modified way and for different reasons.
Discordians use the Turkey Curse as a way of neutralizing negative energy that is being emitted by a particularly crabby or cranky person to whom they refer as Greyfaces. Greyfaces are people who are stuck in their ways, unhappy, and generally not pleasant to be around. Most times, Discordians will refer to the GrayFace as the government, or those who are stuck walking a monotonous and lifeless path. The Turkey Curse as designated by Discordia is designed to shake the person loose of their stalemate so that they can see life for the abundant and potentially prosperous place that it can be.
You can also do this to yourself, should you be experiencing a time where you are taking life too seriously and you are feeling a lackluster about the goodness in life; doing so, will help to raise your vibrations back up to more of a workable middle ground.  Discordians try not to take themselves or others, or even life for that matter too seriously, because life, to them, is just a random bunch of stuff that happens and it's just not worth getting worked up over. The Turkey Curse is used to help those that are in need of a jovial 'kick in the pants,' spiritually speaking. And their version (according to the Principia Discordia) goes something like this:
The Turkey Curse, Discordian Style
 
"Take a foot stance as if you were John L. Sullivan preparing for fisticuffs.  Face the particular greyface you wish to short-circuit, or towards the direction of the negative aneristic vibration that you wish to neutralize.  Begin waving your arms in any elaborate manner and make motions with your hands as though you were Mandrake feeling up a sexy giantess.  Chant, loudly and clearly:  GOBBLE GOBBLE GOBBLE GOBBLE GOBBLE
The results will be instantly apparent."
As you can see, the technique utilized by the Discordians is a funnier way to go, but chances are you can use this exact same style to disorient potential attackers. However that does change the spirit in which the Discordians practice this curse. But, they would most likely shrug their shoulders and say, 'To each his own.'
The first curse is for self-preservation of the physical kind, and the second example is for self-preservation of the spiritual kind. Health and safety are your birthrights. Happiness and joy is like having a delicious desert. If you use the Turkey Curse wisely, you will find that you are a safer and happier person.
By Flo Saul
Nov 7, 2012