True Love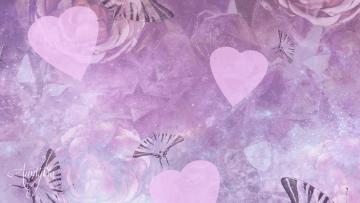 Love spells are one of the most popular spell.
So let's look at the basics on all love spells.
The best day for a spell to gain love is a Friday. The time of day is normally 4am or 7pm at night. When the moon is waxing over and not a full-moon.
The god is Freya and the angel Arnad. The metal is copper or brass.
Flowers that should be on the altar are red rose, and lilac or jasmine. Apples are also associated with bringing a new love. The purpose of this spell is to hold on to love.
This spell is a good choice if you are currently having problems in a relationship or would like to make your relationship better.
The first stage of this spell is to prepare the altar, make sure that you have everything in order. There have been good reviews of how this spell works. It is useful to use when you have a long-distance relationship.
So here are the instructions:
Cut 3 hearts out of paper, then arrange the hearts in a triangle where the tops of the hearts are touching.
Chant seven times:
"One heart for the sky. One heart for the sea. One heart to keep my lover close to me."
You can then place the three hearts under your pillow and keep them close to you. Use this spell whenever you feel your love slipping from you or if you are going through an exceptionally rough time.
You can replace the word LOVE in the chant with the person's name.
By Flo Saul
Nov 12, 2012