Kiwi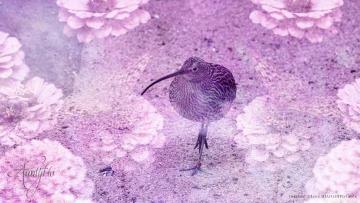 Kiwis can often suggest a self-assertive, outgoing person. They are nocturnal animals.
The main reason is because of the predators. They have great appetites with preference for highly seasoned food. In New Zealand where they removed the kiwi's predators, the creature can be seen during day time.
Their way to adapt to a certain environment and situation is commendable; a good example would be their choice of habitat. Kiwis are more comfortable living on subtropical forest but they can also survive on grassland and mountains.
Small invertebrates and seeds are a part of kiwi's diet. Kiwis are monogamous creature, once they bonded with the opposite sex; they tend to live their entire life together. Kiwi's lay 6x larger than the chicken eggs. The male kiwis incubate the eggs for 63-92 days.
To call on this bird as ones animal totem means that you are a leader. An ambitious person and ability to hold a commanding position in life.
Maori believed that this creature is protected by the god of forest named TaneMahuta. Their feathers are adorned on a special robe use during ceremonies. As of present time, kiwis are no longer hunted by the Maori since they consider this bird as their guardian.
New Zealand uses an image of a kiwi as a military badge. Ever since that day the kiwi has become the most prominent symbol of New Zealand. The back side of a New Zealand dollar also contains an illustration of a kiwi. And in Forex changing New Zealand dollar is usually called kiwi. This means that if you are given this bird the love of money may also foster an interest in ones life.
A kiwi stands for inspiration, affection, sensitivity, creativity and charity. If a kiwi presented itself to you, perhaps it is a sign that you are getting too sensitive regarding what is happening to your environment, and it is also a sign that you need to notice your partner more and give her/him compliments!
The Kiwi is a reminder that we should always show our affection to someone, tell him/her what you admire the most - do not hold back. Let your emotion flow like a river and express your adoration to the one you love. Cherish today because tomorrow might be different. As we always say, live your day as if it were your last. That way you won't regret a thing.
The Kiwi is also a sign of giving a part of us. Knowing when to give and knowing when to receive. A kiwi knows when to do his part on a certain things; a good example would be during incubation, before laying the eggs the female kiwi needs to sacrifice too much in order to nourish the 6kg egg.
Two days before laying the eggs, she is forced to undergo fasting to let the egg fit her sac. After this the male specie will incubate the eggs. An example of a perfect give and take, a significant trait for a long lasting relationship.
The Kiwi shows as an animal spirit when
You are in love.
When you are experiencing too much sensitivity.
When one has to give a part of him.
When one wants to stay faithful.
Presenting new things.
Call on Kiwi as an animal spirit when
You need to express your affection.
When you are getting too emotional.
When one has to sacrifice a part of him.
Someone needs to keep their relationship strong.
Creating new ideas.
By Flo Saul
Mar 27, 2013