Honey Jar's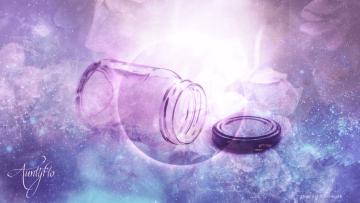 The sweet scent of honey invites a warmth that people cannot ignore.
The Honey Jar Spell is like a bottle spell, the d​ifference is that the honey helps people become sweet for you. In essence the sweet world is created in the jar. Honey jar's have been used in hoodoo for many years to try to make the person's name that you place in the jar favor you. In summary, the honey jar is used to sweeten people. The Honey Jar spell is normally done to bring new love. It is also used to soften and improve any negative situation and to tilt them towards loving you.
The jars are glass bottles with wide necks so that larger items can easily be placed inside. People use baby food jars, jam jars, mason jars, canning jars, pickle jars, but any jar can be used.
The jar is filled with honey along with some personal items of the person that one want's to sweeten. A wish is created and the intent is communicated through prayers. Once this is done, the jar is closed and sealed and then put on the altar.  Candles are burnt on its lid and the jar is honored and respected through prayer to turn the tide in his or her favor. Sometimes, the work on Honey Jar Spells is done periodically, say weekly or monthly.
This is a picture of my honey jar below: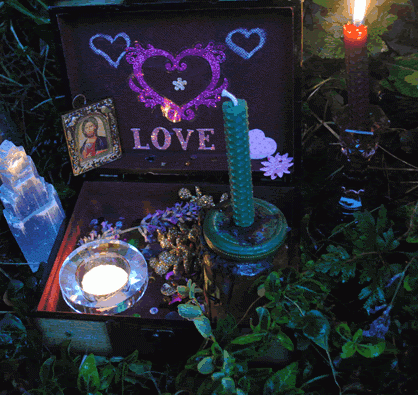 Sometimes, the honey jar is filled with vinegar, if the spell has to be cast to target the enemies so that the life of the enemies gets sour and painful, thereby making them to lose strength or to create problems. Some people store this jar in a dark place, such as a wardrobe - then give it a shake every so often to cause problems in their life.
Once the desired result is attained, the honey jar needs to be properly discarded by disposing it at a safe place like that of a crossroads, or in a cemetery, or in a river or pond. It has been said by new Orleans root doctors who perform such jar spells that they are highly effective in a number of difficult situations related to love matters, money matters, issues related to property, or general animosity towards anyone. They are also used for casting protection spells for career success, or healing spells to remove the curses and jinxes. They can also help in improving chances in court cases or the results of meditation or granting psychic gifts.
By Flo Saul
Dec 3, 2012