Health Blessing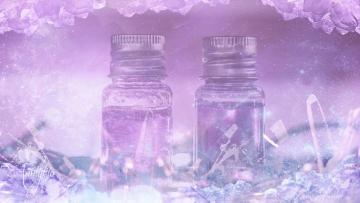 This is a Victorian health blessing spell and it is an easy way to start your day, the right way.
This simple, straightforward spell can be done daily to promote consistent wellness and help to maintain good health.
You will need:
A clear glass of apple juice or apple cider.
A cinnamon stick. 
A white pillar candle.
Ground nutmeg.
Pumpkin seed oil.
The first thing you will need to do is anoint the candle with the pumpkin seed oil. After that is done, generously sprinkle nutmeg all over the candle. Pour yourself a glass of apple juice/cider and stir three times in a clockwise motion with the cinnamon stick. Turn your focus to the candle. Start this chant: "Goddess bless me good health, this is my will so mote it be." Chant and drink the juice simultaneously until you've drank the last drop. Snuff the candle to be reused at anytime.
By Flo Saul
Nov 15, 2012