Green Candle Spells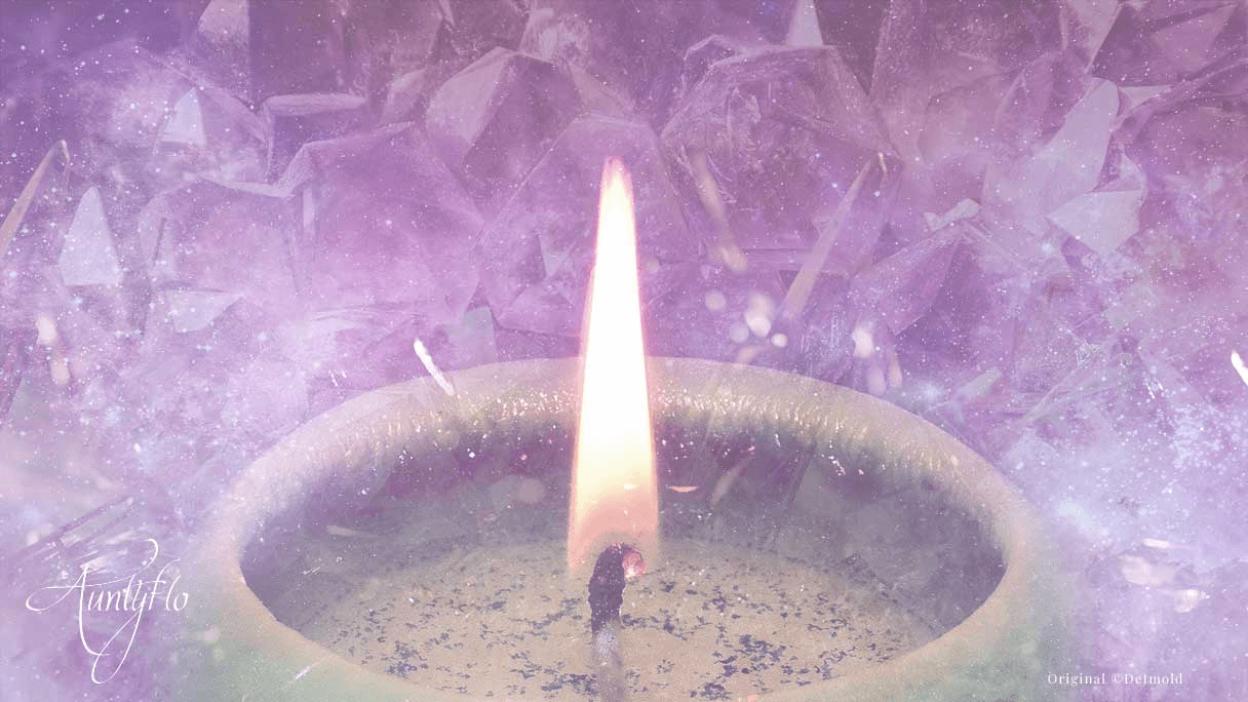 Candle burning has been a long tradition in magic.
Outside magic are many priests that on a regular basis burn white candles. We all associate candles with our "wish" from Birthday celebrations. Green candles are generally associated with prosperity. 
The green candle is often used when one feels that material goods are causing issues in their lives. It is often a candle color that is chosen when one needs to improve or encourage financial security.  So if you are having money worries then it is recommended to burn a green candle.
Candle color: Green
Planet: Mercury
Archangel: Chamuel
Earth: is the element
Green is also associated with being practical in life.  it is important that if somebody feels blocked in a career for money orientated  situation then the green candle can help bring possessions and money into the bank.
Green often symbolizes new starts and growth. It is connected with good fortune, success, new beginnings, abundance and prosperity are associated with green candles. It is often a great colour to choose when you are looking to excel in a career.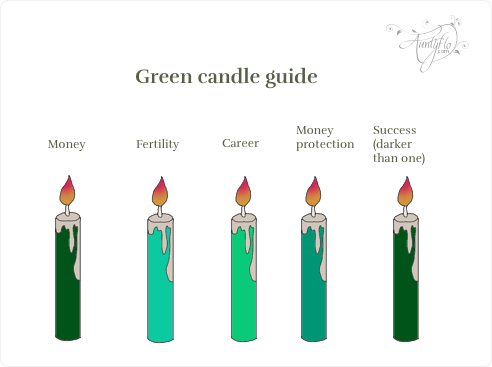 Candle magic - Shades of green when picking a green candle for magic
Here are some specific associations with different colors of green which will be useful when picking a candle to work with:
Decide first from any spell that you carry out - what you are planning to create. Choose the type of green shade carefully. To ensure prosperity a DARK green candle is often burned. The green color is also associated goals refers normally to a specific situation in regards to financial security. There may be an issue that the  practitioner is blocked and using a green candle to release prosperity in their life is needed. 
Those people with green auras generally have lots of money in their bank. The green candle is also associated with tension and being somewhat inpatient.
There is a feeling that the green candle can often represent harmony within one's life.  If we look at the color green in its literal sense it is associated with the Earth. 
Naturally, green is friendly and useful if you need to be more independent. We have many different shades of green from a light green to a darker green.