Candle Magic – Uses for colors and spell work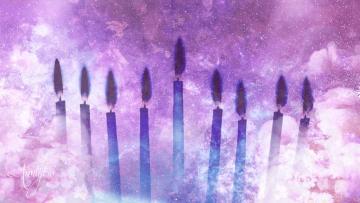 Candle magic is a simple spell working tool that can have very strong results.
Because the nature of candle work is fire and fire is an element of manifestation, even the most simple of candle spells can create lasting changes in a person's life. Candle magic requires precise measurements and often the work does need to be completed over a number days.
It is important to realize that working with candles is a kind of sympathetic magic and because of this you must be careful of what you wish for and what words are used when creating your candle, burning the candle, and during the entire process.
The energy imbued into the candle is important and during the course of your candle work, you will want to be sure that you place your candles in a safe place where they are not going to be disturbed.
It can be very frustrating to work on something and have it ruined because of negative energy being placed into the candle due to a household argument or have the energy run down with children, pets, televisions, or other outside noise.
Candles, once they are placed in a working mode, can be very picky tools and it is important to keep them stored away from daily life while they are "working".
Candle magic is not for the impatient. The majority of candle spells are done over several days. Sometimes more – depending on the work that is to be done.  Make sure to complete all steps on spells and do not quit in the middle of a spell cycle or else you may end up with weak or inaccurate results.
RED: LOVE, PASSION, MOTIVATION, WILL-POWER, ANGER, REVENGE, HEART / BLOOD, FIRE
PINK: LOVE, ATTRACTION, HAPPINESS, CHANGING THOUGHT PATTERNS
BLUE: HEALING, HEALTH, WELLNESS, SERENTITY, PEACE, CALM, SOOTHING, WATER
GREEN: MONEY, HEALTH, ABUNDANCE, GROWTH, ATTRACTION, EARTH
YELLOW: HAPPINESS, SPIRITUAL DEVELOPMENT, CLEANSING, VIBRATIONS, VISION, AIR
PURPLE: MEDITATION, INVOCATION, PSYCHIC AWARENESS, SIMPLE SPELL CRAFT, ASTRAL TRAVEL
WHITE: PURITY, CLEANSING, ENERGY CLEARING, BLESSINGS / ANNOINTMENTS
BLACK: BANISHMENTS, CLEANSING, ABSORBTION, NEGATIVE ENERGY
SILVER / GOLD: TYPICALLY USED FOR RITUAL PURPOSES AND HERMETIC WORK
RAINBOW: CHAKRA WORK, ASTRAL TRAVEL, MEDITATION
These are standard guidelines for typical reasons why specific colors can be used. Pay close attention to your candle color choices depending on the season or holiday as well as some traditions have specific specifications on which colors should be used for ritual purposes. Also, keep in mind that the variance of the color can indicate a different meaning – such as light blue for serenity and dark blue for healing or health.
By Flo Saul
Nov 12, 2012