Small Nostrils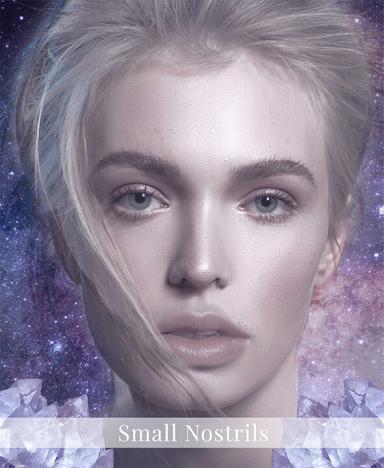 The Chinese believe that small nostrils provide an evaluation of wealth, importance, vitality, intellect, expertise, and sexuality.
When face reading, take note of the size and shape of the nostrils. Small nostrils, which are tight, and in some extreme cases, have the appearance of a pinched nose, are thought to bring great luck to the bearer. A pinched nose, in most instances, is associated with people who are believed to be careful with the way they spend money and any associated resources.
They accumulate wealth easily, which means that you must not spend too much to cause instability in the long-term.
Some people call them tight. As much as this may seem to be a weakness, it is a major strength because they can retain wealth.
Sometimes they are perceived to take precaution in managing their money. They are believed to work best in positions that require resource management.
They are deemed to be perfect financial managers. On matters pertaining to relationships, they make a perfect partner. They have few friends. The majority of people describe them as carefree people who do not fight to achieve things in life beyond their means.