Silkworm Eyebrows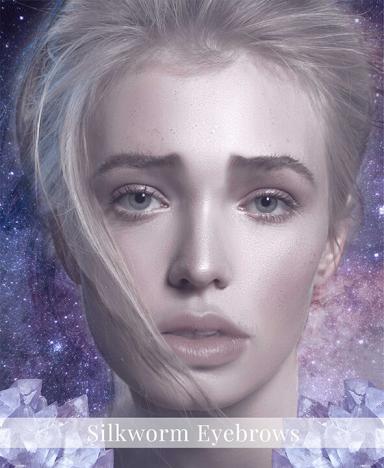 The ends of the silkworm eyebrows normally go down in length. This resembles what is known in Chinese phones reading as a silkworm. In ancient China silkworm eyebrow was considered beautiful.
This is because the silkworm has a number of superstitions. It is associated with bringing prosperity into one's life. This came from the Chinese silk trade. If a person has silkworm eyebrows then they are considered to be extremely lucky in life. Much of the hair on silkworm eyebrows tend to be fine by nature.
So what is the personality of someone with a silkworm eyebrow?
They tend to be gentle souls, it is because of this that they can sometimes be walked over by others. When they have a brilliant and intensive idea they will carefully consider other people. Sometimes they restrict themselves in life.
Mutual understanding, concern and tenderness are generally pivotal in many successful relationships, and for those that have a silkworm eyebrow as well as a round-formed face, then this person will be gentle, nurturing and responsive to people's needs.
Characteristics of this person is frequent blinking and blushing. You should know that the bearer of these eyebrows are kind, nevertheless, this individual is also at risk of taking things to heart. As an alternative to be angry straight away, they more more inclined to gradually to develop bitterness.
This individual may endure a negative environment but will try to work somewhere positive. If the face is thin this means that they hold a frank and straightforward character. These people have the courage to speak the truth. ​
They like nothing but the truth. Most of the time, they have fast reflexes and swift retorts; they do not beat about the bush in life, but rather face the truth. They are highly altruistic and have the heart to give out help when needed; they relate well with their loved ones and friends and treasure trust and honesty.
They tend to make it in life during their forties. They are honest and hardworking. Note that people with these eyebrows achieve ambitions and goals in good faith.
Summary of characteristics…
Artistic in life.
Likes to be in a positive work environment.
Relate well to others.
Much loved.
Gentle.
Likes perfection.