The Dragon Nose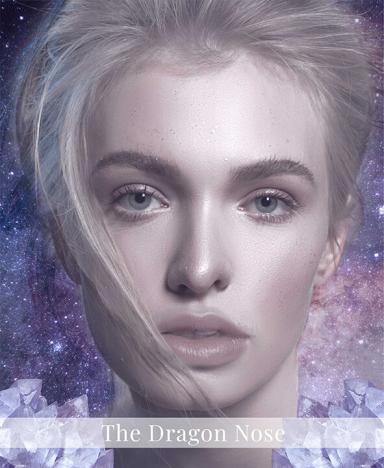 Such a nose is tall and long, appears strong, and has a charismatic appearance. The nose will go slightly to the right hand side like a dragon curling up!
It is also round with a fleshy tip and round wings, which are also equally wide and fleshy. These people display great leadership skills, as well as nobility. They are normally efficient leaders who provide the best leadership skills and practices. They are naturally people who do not easily crumble to anything that do not match their integrity and leadership duties.
The majority of people with such a nose in this class are regarded as noble, and this arises from the fact that they use a lot of logic to tackle anything they come across. They give some of the best directives, which are always for the good of the majority for whom they work.
They are also the type of people that have a lot of wealth, and they work very hard to earn and accumulate wealth. For them, hard work is something inevitable and cannot be isolated from success. They invest much of their time and other resources in diversified ventures to increase their output, as well as the proportion to their returns.
They have a very strong belief that nothing comes on a silver platter, but only through hard work, discipline, and sacrifice.
They accomplish exemplary and extraordinary achievements. They do not suffer from a lack of material wealth and possession because they are great achievers in attaining that. As much as they have more than enough in their pockets, they also have a reckoned personality in whatever they undertake.
They are high achievers in their various fields, ranging from academics, leadership, politics, and business to family matters. They are mostly used as benchmarks by people that want to meet goals in their lives. This type of nose is among the best one a person can have. These subjects are very successful in their lives. Success and them are inseparable, and they are also believed to be perfectionists by nature.
They are believed to be the perfect people in taking leadership roles. They work as the best examples in providing leadership roles and guidelines. They are the best managers to have excellent leadership and management qualities to manage both people and resources; these two are what make up various institutions.
They achieve the most desirable outcomes and give people the opportunity to utilize their skills in the most relevant and productive ways.
They are rarely love–oriented, but they are highly successful in other aspects of life. They are highly respectable. More often, they treat everybody equally, and this makes them highly loved by most people, including their cronies.
They have the belief that good relationships are the fundamental principles that facilitates one's movement to the heights of excellence and achievements. They do not easily lose friends, despite the fact that at times, they demonstrate a sense of strict leadership qualities.