Bareback Nose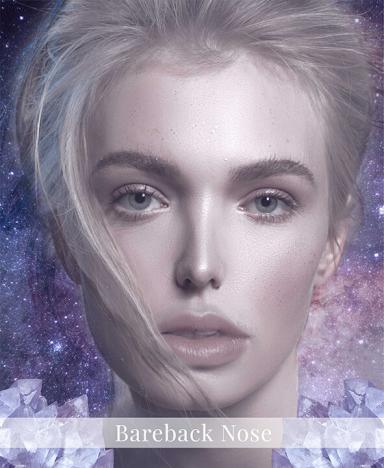 It refers to a nose that is very prominent and has got a nose bridge that is highly revealing, while the entire nose is perceived to be very narrow.
On looking at it from the side, the nose appears just like a mountain ridge, with its root being very small, narrow, and reasonably tight. This group of people is a characterized by so many features, which include extreme impatience. It is believed that anybody who has such a nose doesn't have a single element of patience; therefore, they should be handled with a lot of caution.
Even if they get wronged for some insignificant thing, they will easily lose control of themselves and react too fast without thinking twice. It is a major weakness that may take deep roots and ruin a person's life, as it will be a major undoing in their places of work relationships.
Their reasoning does not have a well-defined course. Their mind is believed to have a very dynamic structure that wanders from one idea to the other. The common issue that underlies their thinking is that they are believed to take different stands in the event they are required to make a specific choice pertaining to a given decision.
Therefore, their rigorous mind does not allow them to be trusted with the responsibility of making tantamount decisions because they can say one thing and another at the same time without providing clear logic as to where they actually belong.
In most instances, they are considered to be people without focus. There is no possibility that a person with a goal and purpose in life can lack the will-power and clear guideline on what to achieve. It is therefore a major weakness in them because they do not take anything to task with the determination to achieve the best results.
They lack the capacity to trust themselves in making such decisions and discharging their duties to the point of achieving the best and most desirable results.
They have the capacity to accumulate a reasonable amount of wealth. It is believed that they can go an extra mile into pursuing part of their activities, so they can ensure they get enough for themselves and those who rely on them.
They do not have the habit of doing things for personal gain, but rather working and making the best of everybody around them. However, their major weakness is their poor management qualities, which make other people unwilling to entrust them with the care of their wealth. They lose their wealth due to poor management.
They can fit in many of the working environments, as they can work excellent when under the leadership of able team leaders. Indeed, they can never do anything with an independent mind; therefore, they love to be instructed. Hardly can they reach upon a consensus with anybody. In their love life, things usually end up badly because they lack concern and commitment.