Icicles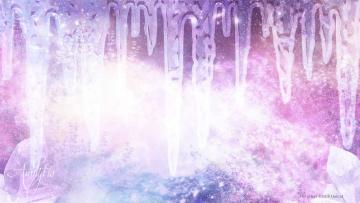 Uncover Hidden Dream Meanings
Seeing icicles in a dream is the symbol of strength, but firm feelings, and of suppressed sexual desires, especially in the dreams of men.
If featured in the dream of a woman, the icicle represents the need to relax and calm down in regard to an erotic situation. If you dream of an icicle, this means sickness from love or angering love, or that your love life will capture your entire attention. It can also mean that the greatest love of your life has not yet come to you, and your love has not fully awoken yet. The icicle also suggests that soon you might get an important visit. Seeing icicles on buildings indicates that you will experience a lack of comfort that might be the cause of bad health in the future.
Detailed dream interpretation
If the icicle you dream about hangs by a fence, this foretells suffering for both body and mind. Dreaming about icicles falling off trees suggests that there might be annoyance and misfortune in your present, but you should rest assured that they will go away soon. Dreaming of breaking icicles on a house indicates that you might experience misery, but you long for comfort at the moment.
An icicle means temporary difficulties. To dream you see icicles dripping means you will have to be sober in terms of money. To dream that the icicle is dripping on you, it suggests you might have a short illness. To see icicles that drip or are melting indicates that you may find problems in gaining money. If you see icicles on windows this foretells that people are going to support you slowly. If you see icicles falling down then this is associated with a symbol of hope. Icicles on the evade of a house can suggest problems in life. If the icicle is sharp then this can be associated with a cold-hearted person in life. Freud believed that icicles are a direct associate of the penis. If seen on a fence in the dream the icicle foretells problems in life. Large icicles are associated with a content situation in life.
In your dream you may have
You see an icicle.
An icicle falling.
An icicle dripping water.
Lots of icicles on a building.
Icicles on a fence.
Positive changes are afoot if
You try to cool off a bit.
Feelings that you may have encountered during a dream of icicles
Scared. Upset. Disappointed. Surprised. Content. Amazed. Curious.
By Flo Saul
Oct 12, 2012