The Hermit Yes Or No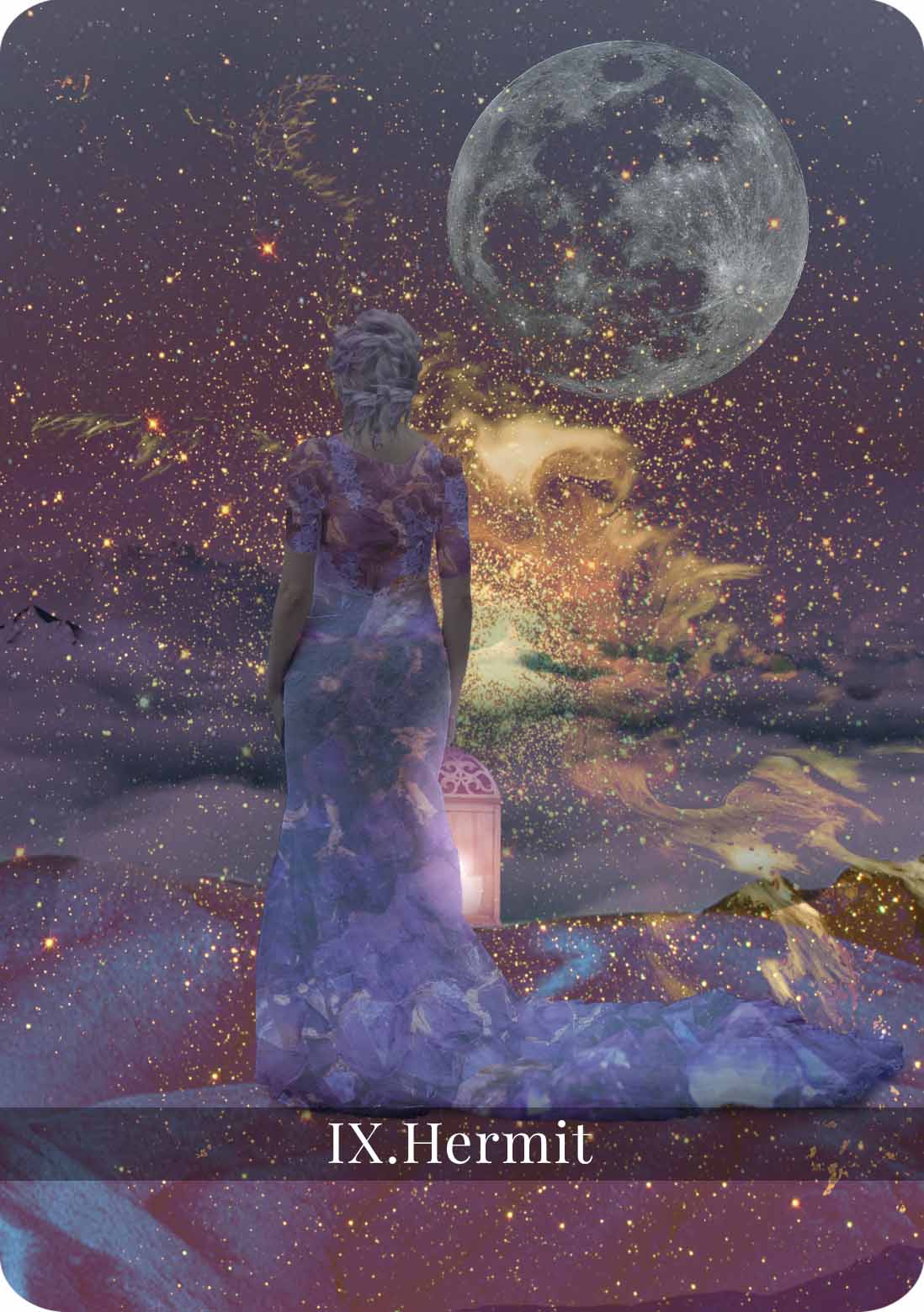 The Hermit Tarot Meaning Is It A "Yes Or No" Card?
The Hermit is often seen as a positive card when drawn upright, signifying that time alone can be beneficial for personal growth and development. It serves as a reminder to listen to our own inner voice and trust our instincts. However, the Hermit also conveys a warning and the need for caution before making important life decisions. Overall, the Hermit provides an opportunity for introspection and mindfulness, which can be an empowering force in spiritual growth.
The Hermit: Upright Yes or No For Love
Does the Hermit really represent love, or are you simply searching for an instantaneous thrill? Unfortunately, if you're seeking an intense relationship, this card might mean it won't happen. But, if you're willing to invest the effort into getting to know someone more deeply, the Hermit card could be a sign of progress in your love life. The Hermit also encourages you to pause and reflect on what it is you truly desire out of a relationship. With its symbolic lantern, the Hermit illuminates the path towards self-discovery and inner peace - encouraging you on your quest towards self-exploration. If you're game for this journey of exploration, the Hermit says "I need some time alone."
I've already touched on the fact that the Hermit represents wisdom. It is quite an important symbol of personal growth and often occurs when you feel stuck in life. When it appears reversed this can indicate stagnation and lack of progress in your journey; however, it may mean something else entirely depending on other cards around it - such as which areas of your life this card tries to address.
The design of the Hermit depicts a figure standing alone with a starry background --- with the lady stepping forward representing their movement away. The hermit holds a lantern or staff that contains light (sometimes decorated with crystals) –this can suggest knowledge obtained from within that will help guide them on their journey upward toward greater spiritual enlightenment. In my interpretation I feel that this card indicates someone who has become lost or disconnected from themselves due to either external reasons or internal self-limiting thought processes; yet gradually starts to understand the path ahead after some reflection time spent in solitude --- and so for me, this means that if you've been struggling for awhile, there might be hope for progress coming soon.
The Hermit: Reversed Yes or No For Love
The Hermit is someone who lives alone, this solitary figure may suggest taking time for introspection and self-discovery before entering into a romantic relationship. But his reversed position suggests that now may be an ideal time to trust your instincts and seek out meaningful connections with those who value our unique qualities. Love may require vulnerability but also offers us opportunities for growth and enlightenment so don't hesitate - take a chance this is a "Yes" card and an emblem of guidance and ending a process.
The Hermit Reversed Tarot card often brings a definite "no" to this love. Despite its name, the Hermit is not suggesting that someone needs to be alone or solitary, but rather that they need time and contemplation before committing to something. Overall, this card indicates hesitation and reluctance due to a lack of faith in the outcome of any decision.
When interpreting the Hermit Reversed Tarot card, there is a strong vision of an inner struggle. This may appear more as an internal battle between logic and emotion than outside influences; your own intuition could be telling you one thing while logic tells you another. There can also be some feelings of frustration from having held back for so long and sacrificed so much only for it all to end up with nothing gained at all. One level further down below this sense of failure can come feelings of isolation due to a lack of courage or trust in yourself or your ability – or somebody else's – which is holding back progress on what would otherwise have been fruitful gains were it followed through on correctly.
The Hermit Card: Upright: Does That Signal You to Take Action or Advice?
If you have drawn the hermit card for action or advice it is a No, if you look at the picture, so is lonely, looking and has left the world of the senses that enter her mind. In the Wheel of Fortune, which is an emblem of Abraham Abulafia's Lanten, this card leans toward a "yes," but it is an ambiguous card. It signals for us to take action but also to be cautious and contemplative about that action. 
The upright Hermit card is a symbol of inner strength and wisdom, someone who stands alone supported by their own power. It can represent withdrawing from the world to find knowledge or a challenge. In the divinatory context, it often signifies taking time for yourself to derive some inner lesson that can help you further your journey.
But the Hermit's presence also means you should be wary of going it alone. The stiff dress and lantern are not just symbols of strength but also of caution--you shouldn't take risks without collaborating with others who have more experience or wisdom than you do. So if the Hermit appears upright in your reading, it could mean that now is a good time to pause, reflect, and gather all pertinent information before making a decision or taking action. 
It is my belief that you must let the Hermit's message be one of self-reliance and knowing when to seek out advice from others. The Hermit card is a reminder to use your own knowledge and wisdom, but also to recognize when it's time to lean on the support of those that you trust. Withdrawing from the world for contemplation can be beneficial if done with caution and an open mind. 
Ultimately, the upright Hermit card for advice and actions I regard is both a yes and a no--it suggests that now is a time of taking action but also pausing to reflect before doing so. There are times when we must go it alone, and times when it is wise to collaborate with others. Let the Hermit guide you to find balance between these two extremes.
The Hermit Card: Reversed: Does That Signal You to Take Action or Advice?
As I have said above, when The Hermit card appears in reverse for a "Yes" or "No" reading, it can be an indication of feeling lost and alone. While it may be tempting to withdraw completely from society, taking time out for reflection and seeking guidance from trusted friends or professionals is more beneficial. The reversing Hermit card reminds us that reaching out for help is perfectly acceptable when facing major life changes or simply feeling overwhelmed; don't feel pressured into going it alone - asking others for assistance can give us fresh perspectives and allow us to find our way back towards balance and clarity. This is a "No" for advice.
At its heart, the Hermit reversed is seen as an inner journey into one's self – all that jazz about seeing what's deep inside, and what way we need to go, and of course trying to make sense out of the mess of love --- that brings us closer to our core truth. For action and advice, this card shows that sometimes we need to go backward in order to move forward and find something that resonates with us meaningful enough for action or advice if needed.
I feel this tarot card as advice is about breaking away from rigid structures while also being open and available to potential messages. Whatever situations you're facing in life, the Hermit reversed implies there's wisdom within waiting to be heard.
 
The Hermit Card: Upright Yes or No for Money, Business and Career
When it comes to questions of money, business, and career, asking the tarot for guidance can provide a fresh perspective. When upright, this card symbolizes an inner journey of introspection and solitude. This can be beneficial for those in business or career paths who need to take a step back and assess their objectives and strategies. The Hermit's wise and insightful nature suggests now is the time to listen to your inner voice and trust your instincts when making financial decisions. Trusting yourself and being strategic with actions will lead to long-term success, so if you're wondering whether The Hermit card upright signifies good fortune in matters related to money, business, or career pursuits - the answer is an emphatic yes.
The Hermit suggests that you take some 'time out' from the hustle and bustle of your day-to-day life so that you can gain more clarity about what action steps to take next in order to achieve success. Look at the lantern on my card this can mean that you need to surround yourself with light: e.g. wise mentors when trying to make important decisions regarding business, money, and career paths. This could simply be reading books on how to get rich etc.
Within the lantern held by The Hermit are nine steps – each step being representative of inner development or growth; self awareness; isolation; retreat; meditation; analysis; contemplation; study or research - or illumination. These are concepts that could help one think deeply about all of these factors when looking at business opportunities or advice related to money or career choices - especially if they're feeling overwhelmed or uncertain about where they're heading.
The Hermit Card: Reversed For Money, Business And Career
If you've recently noticed The Hermit reversed in your readings and you uncertain what this could signify for your financial situation, business prospects, or career, the answer is more complicated than simply "yes or no". The reversed card can suggest several potential meanings, depending on your individual situation. On one hand, it could signify that you've been isolating yourself too much or lacking clarity in your goals, which is impeding progress. On the contrary, The Hermit may suggest you need to take a step back, reflect, and reevaluate your choices before moving forward. Whichever it is, The Hermit reversed serves as a reminder to be honest with yourself and act based on internal truth rather than external expectations, I personally believe that the Hermit is a "No" card when it appears reversed.
Conclusion on The Hermit Yes Or No Reading
The solitude produced by hermits also suggests patience and detachment and great wisdom comes only when you step aside from societal norms to take true responsibility for yourself and ask greater questions about Life.
For many who seek guidance and clarity in their lives, the Hermit card has been a source of discussion. Some believe in the power of tarot cards and trust what messages it convey while others are more skeptical. But ultimately, tarot readings are open to interpretation so we can gain insight that might otherwise go overlooked. The Hermit symbolizes solitude, introspection, and an increased understanding of ourselves - it encourages us to take stock of our lives, choices, and goals regardless of our belief system. Regardless of your opinion regarding whether you choose to believe or not, self-reflection is essential for personal growth regardless of belief system.