March 11 Zodiac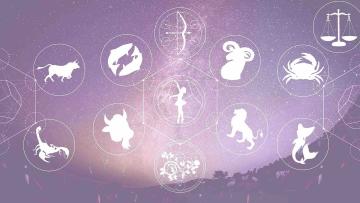 What is your zodiac sign?
Pisces is your sign if born on March the 11th. I am here to help you understand your birthday meaning from a zodiac perspective. I will share with you some important elements to your birthday. 
Positive traits: The birthday of March 11 makes you gentle, spiritual, and talented. You are creative and original; especially when you feel relaxed enough to be able to unleash the creative spirit in you.  Your March 11 birthday makes you patient and tolerant with other people so long as you can benefit from the situation. The other important aspect of this from an astrology perspective is the fact that you hold a double 11. This means that you are at a new beginning spiritually.
Negative traits: To be born on March 11 makes you on the negative to be overconfident, naïve, an escapist. You are chaotic, despising having to follow schedules or a lifestyle that is organized. Another weakness which the March 11 birthday brings into your life is that you are melancholic and dwell in the past and at times regret not being able to relive particular moments.
Likes: All artists and art and the people who have elegant behavior
Hates: To work with immature people
Lesson to learn: To be careful in the person in whom you can trust
Life challenge: Accept the way you are is the spiritual message
Astrological symbol: To be born on March 11, makes the fish be your astrological symbol making you to altruistic, emotional, and original.
Modality: Mutable is your modality which influences you to be adaptable, enthusiastic, and quick to seek for and react to novelty.
Element: The Pisces birthday of March 11 makes the water to be your element symbolic of resources which are indispensable of life which you place good use too.
Ruling house: The astrological house for your March 11 birthday is the twelfth space which is the representation of a new perspective on endings and beginnings
Ruling planet: If you are born on March 11 then Neptune is your ruling planet symbolic of the water spaces depth
Lucky numbers: 22, 19, 16, 8, and 7 happen to be your lucky numbers which  you need to embrace under the birthday of March 11
Lucky day: To be born on March 11 makes Thursday be your lucky day which is symbolic of energetic charge and activity and it is governed by the God of thunder, Thor
Years of change: 52, 38, 31, and 24 are the years that are considered to be influential for you because of your March 11
Lucky birthstones: Amethyst and aquamarine are your birthstones for your birthday which bring luck into your life
Lucky colors: Sea green and pink are the colors for your March 11 birthday
Lucky flowers: Jonquils and violet are your lucky flowers for your birthday of March 11
Lucky plant: Triggers of your luck when it comes to plants is the verbena
Lucky animals: As a March 11 birthday, your lucky animal is the crocodile
Lucky tarot card: The moon is the lucky tarot card for you
Lucky Sabian symbol: Under the kind and watchful eye of the servant of China, the girl can fondle a little white lamb; a table which is set for the evening meal
What is March 11 Zodic Colorstrology?
Pantone 11-0105 TCX antique white is your Pantone color. Generally, the turquoise color is your lucky color for being a Pisces born on March 11. Turquoise is a hue that is indicative of wisdom and spirituality. You need to be utilized in objects that surround you in the house and your accessories.  With the turquoise as your color, it is a sign of sincerity and genuine and it means that you value most tranquility and honesty. It is an ever-changing shade and mix appeals and tends to stimulate the visionary and creative you. Your other colors as a Pisces are sea green, pink and purple